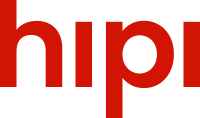 Anushka Sen – The young diva who wears multiple crowns
Anushka Sen – The young diva who wears multiple crowns
Entertainment
 | 
written by Gabriella A
 | 
Created: May 3, 2023
Trying to define Anushka Sen can be extremely overwhelming. This super talented young celebrity who is barely four years into adulthood already has a few decades worth of accomplishments under her hat. Effortlessly acing roles as an actor, a social media influencer, a model, a philanthropist and more recently an international collaborator, the passion she brings to whatever she does has earned her a massive fan following.
Born as a millennial on 4th August 2002, in a Bengali family in Ranchi and later shifted to Mumbai,
Anushka Sen
began her journey quite early in the entertainment industry. She has since then become a well-known face in the film industry. When she completed her schooling with a near 90% score amidst all her commitments as a child artist, she already knew what she wanted to pursue. Having fallen in love with the big screen, she went on to pursue her undergraduate studies in filmography at Thakur College of Science and Commerce, Mumbai.
Anushka Sen has never looked backed ever since she started her career as a child artist at the age of 7. In 2009, she got her first acting opportunity in the Zee TV's television series "Yahaan Main Ghar Ghar Kheli". She went on to appear in several other television shows including "Devon Ke Dev... Mahadev", "Internet Wala Love", etc. Being a part of many such hit series piqued her interest to further experiment with her roles and develop herself as a well-rounded actor. This landed her the definitive role of her career, the opportunity to essay the iconic historical character of Manikarnika Rao a.k.a Rani Lakshmi Bai in the popular 2019 series, "Khoob Ladi Mardaani – Jhansi Ki Rani".  The absolute passion she poured also reflected in the overwhelming reception it received from the television audience. It was however the role as Meher Dagli in the 2012 hit television series "Baal Veer" that made the 10-year-old a household name bringing her widespread recognition and the love of the public.
While Anushka's talent was taking wings in the world of television on the one hand, there was a parallel talent blossoming on the other. In the same year she debuted as a child artist, her first music video "Humko Hi Aasha" was released. She has had over 10 music videos releases in the last four years with several accomplished singers. Her "Superstar" with Neha Kakkar and "Aaina" with the National Award winner Monali Thakkur made a mark in 2020. The popular "Chura Liya" in 2021 with the dynamic duo Sachet Tandon – Parampara Thakur who has several awards including the
Zee Cine Awards
, IIFA and Filmfare in their pockets, has almost 95 million views to date. Her latest "Is this that Feeling" with Shekhar of Vishal-Shekhar fame is still going strong after clocking 12 million views. But, as far as Anushka Sen is concerned, this is just a start as she is here to stay and slay for a long time.
Her insatiable thirst to prove herself pushed her beyond the small screen, taking charge on the big screen in 2015 with her Bollywood debut in 'Crazy Cukkad Family'. She followed it up with the role of the young Ismat Chughtai in the much talked about 2019 film "Lihaaf: The Quilt". The same year she essayed the role of 'Bittu', who made a lasting impact in the short film "Sammaditthi".  She has also forayed into the rising OTT space in the last two years with her noticeable web series performances in 'Crashh' and 'Swaanng'. Just when we thought Anushka couldn't surprise us more, she entered the stunt-based reality TV show 'Fear Factor: Khatron Ke Khiladi 11' as a contestant. She stamped her mark again by creating a record of being the youngest contestant to appear on the show.
With a string of accomplishments, awards and nominations are inevitable. Anushka has won several awards for her performances including the Indian Telly Award for Best Child Actress for her role in "Baal Veer". She has also been nominated for various other awards including the
Zee Rishtey Awards
, Golden Petal Awards, and Indian Television Academy Awards.
Effortlessly carrying this huge body of work in style, Anushka's true calling is as the immensely popular social media influencer. She has an astounding following of 39.2 million followers on Instagram. Her YouTube following is not far behind. Very well known for showcasing her fashion and lifestyle content, she uses these platforms to inspire and empower young people with her positive outlook and messages on self-love and acceptance. Her content has not only garnered the attention of her loyal audience but also of well-known brands. Her creative content and consistency have helped her gain the opportunity to work with multiple Indian and International brands and their endorsements. Her most memorable advertisement and recall value will remain the one for Orient fans where she got to act alongside the legendary Mahendra Singh Dhoni.
Anushka's love for K-pop and K-drama landed her on her next adventure across the seas in South Korea. Following her partnership with Asia Lab, a South Korean entertainment brand dedicated to gathering Asian actors under one roof, she also made her breakthrough in that country's entertainment industry. Her entry into the K-universe has further increased the buzz with the K-content fans in India and has opened new vistas for Indian collaborations with Korean media. She has been signed up for several upcoming Korean movies and projects and is rumoured to play an assassin in her first Korean film. She kick-started her first collab with the "The God of Travel" series which showcases her Korean travel diaries. Set to further rock this space, the sky is the proverbial limit for this young and dynamic super achiever.
Anushka Sen's passion and dedication have made her one of the most promising young talents not only in the Indian entertainment industry but also beyond. With her charming presence and engaging personality, she has won the hearts of millions of fans across the country. Her journey so far has been truly inspiring, and it will be exciting to see what the future holds for this young and talented actress who wears all her crowns with aplomb.