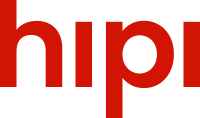 Beauty Creator Sherlen Kaur's Journey through Creator Select Program: From Lipstick Lover to Hipi Superstar
Explore how she monetizes her videos on Hipi through #CreatorSelectProgram
Entertainment
 | 
written by Sherlen Kaur
 | 
Created: September 8, 2023
Hey there, fabulous folks of the beauty universe! I'm
Sherlen Kaur
, your friendly beauty influencer, and today, I'm gonna let you in my journey through the ever-evolving galaxy of beauty content creation. So, grab your makeup brushes and your sense of humor because we're about to embark on a cosmic adventure! 
The Origin Story: 
Once upon a time, in a world not so glam, yours truly, that's me of course, was just an ordinary makeup enthusiast with dreams of becoming the next beauty sensation. With a passion for makeup and a heart full of dreams, I decided to take the plunge into the world of beauty content creation. But where to begin? I desperately needed a platform that would allow me to showcase my creativity and connect with fellow beauty lovers.
The Exploration: 
I started my beauty-ful journey using social media platforms like Instagram and YouTube, where I shared my
makeup tutorials
,
skincare routines
, and
beauty tips
. It was exciting to see my followers grow and the positive feedback I started getting in. However, as the digital landscape evolved, so did my hunt for new ones.
The Cosmic Encounter with Hipi: 
One fine day, while scrolling through the vast cosmos of the internet, I stumbled upon a gem known as Hipi - A short-video platform designed for creative people like me. Intrigued by its brilliant features such as – Video creation and editing tools, music playlists, duet and collaborations, filters, monetization and many more, I decided to give it a shot. Little did I know that this encounter with Hipi would change the trajectory of my beauty influencer journey forever!
The Hipi Effect: 
Hipi turned out to be this amazing playground I had been looking for. It allowed me to create short, snappy beauty videos that were not only visually stunning but also quick to digest – perfect for the fast-paced beauty enthusiasts of the digital age. With its user-friendly interface, I was able to edit my videos effortlessly and add funky music to match my vibe.
Monetizing the Cosmic Glam: 
Now, you might be wondering, "Sherlen, how on earth do you get your videos monetize on Hipi?" Well, my beauty-loving friends, Hipi is not just a platform for creative expression; it's also a treasure trove of opportunities for monetization. Through the
Hipi 'Creator Select Program'
, I got the opportunity to monetize my videos which seemed kind of difficult on the other platforms. The Creator Select Program has been nothing short of fabulous!
From makeup challenges to showcasing the latest beauty products, Hipi has provided me with the stage to shine brightly while even funding for my beauty experiments. 
But it's not all about the money – the Hipi community is like a family that supports and uplifts each other. The camaraderie and positive energy here are truly out of this world!
As I continue my journey, Hipi remains my cosmic companion. It's a platform that allows me to create, connect, and monetize while having a blast. And who knows what other adventures await me in the future?
So, whether you're a budding beauty influencer or a beauty enthusiast, I encourage you to explore the world of Hipi. 
Till then, stay fabulous, stay beautiful, and keep shining like the star you are! Until next time, this is Sherleen Kaur, signing off with cosmic kisses and glittery dreams. undefinedundefinedundefined