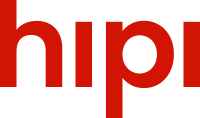 Big Boss star Shehnaaz Gill shows off her new avatar
With her stunning looks, amazing talent, and charming personality, it's no wonder that Shehnaaz has become one of the most beloved celebrities in India
Entertainment
 | 
written by Gabriella A
 | 
Created: May 3, 2023
If there's one thing that Big Boss fans know, it's that Shehnaaz Gill is a force to be reckoned with. The reality TV star has captured the hearts of millions with her bubbly personality, infectious smile, and undeniable talent. She has acted in several Punjabi films and music videos, but it was her appearance on the popular reality TV show Big Boss that made her a household name.
Shehnaaz Gill
was born on January 27, 1993, in Chandigarh. She completed her schooling atLovely Professional University in Phagwara, Punjab. She then went on to pursue a degree in Commerce from the same university. Shehnaaz always had a passion for modeling and acting, and she started modeling during her college days. She won several beauty pageants and modeling competitions, which helped her gain recognition in the industry.
Shehnaaz's big break came in 2015 when she appeared in the Punjabi music video 'Shiv Di Kitaab' by Gurvinder Brar. The video was a massive hit, and it helped Shehnaaz gain a lot of popularity. She then went on to appear in several other music videos like 'Yaari' and 'Majhe Di Jatti'. Her bubbly personality and charming smile helped her stand out from the crowd, and she quickly became a fan favourite.
In 2019, Shehnaaz participated in the thirteenth season of the popular reality TV show Big Boss. She was one of the most entertaining contestants on the show, and her antics and fun-loving nature won the hearts of the audience. Shehnaaz's popularity skyrocketed after her stint on the show, and she became a social media sensation.
In a recent video on profile, Shehnaaz showed off her new avatar, and we have to say, we'reimpressed. She was dressed in a stunning pink outfit that hugged her curves in all the right places. Her hair was styled sleek straight, and her makeup was flawless. It's safe to say that Shehnaaz has definitely upped her fashion game.
But this isn't the first time Shehnaaz has wowed us with her style. In fact, she has been making waves in the fashion world ever since her time on Bigg Boss. From her traditional Indian outfits to her trendy Western wear, Shehnaaz has a style that is all her own. She is often seen experimenting with different styles and looks, and she never fails to impress her fans with her fashion choices. She is a trendsetter and has inspired many young girls with her fashion sense. And let's not forget about her iconic dance moves and hilarious reels that have taken social media by storm.
In the video, Shehnaaz can be seen sporting a stunning blue outfit that perfectly complements her beauty. The look is completed with a pair of statement earrings and a bold lip color that ties the entire ensemble together. She looks confident and radiant as she poses for the camera, proving once again that she is a true style icon.
As fans of Shehnaaz, we are always excited to see what she will come up with next. Whether she is performing on stage, walking the red carpet, or just hanging out with friends, Shehnaaz always manages to look flawless. In this Hipi video, she has once again proved that she is a true fashionista.
Shehnaaz's love life has also been the subject of much speculation. She was rumored to be in a relationship with her Big Boss co-contestant Siddharth Shukla. The two had great chemistry on the show, and their fans nicknamed them 'Sidnaaz'. However, both Shehnaaz and Siddharth denied the rumors and said that they were just good friends. Shehnaaz has also been linked to several other actors, but she has always maintained that she is single. What do you think of their relationship?
One of the things that make Shehnaaz so popular is her values and principles. She is a strong believer in honesty and always speaks her mind. Shehnaaz is also known for her kind and caring nature. She is always willing to help those in need and has worked with several charities and NGOs to help the underprivileged.
With her
stunning looks
, amazing talent, and charming personality, it's no wonder that Shehnaaz has become one of the most beloved celebrities in India. Fans can't get enough of her infectious energy, and we can't wait to see what she will do next. We're sure it will be amazing!
But for now, we will just have to keep replaying her latest 
Hipi video
and admiring her beauty. Shehnaaz, keep slaying and giving us fashion and talent goals!