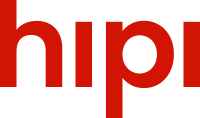 Creating and Participating in Hipi's Trending Entertainment Challenges: Explore Your Creative Spirit
Hipi Challenges: Where Creativity Meets the Wild Side of Entertainment!
Entertainment
 | 
written by Jaishree Tiwari
 | 
Created: September 6, 2023
The Power of Hipi's Trending Entertainment Challenges 
Hipi, India's leading short video platform, has emerged as a dynamic stage for content creators, influencers, and enthusiasts alike. What sets Hipi apart is its commitment to fostering creativity through a multitude of trending entertainment challenges. These challenges serve as a playground for users to explore their artistic talents, from dancing and lip-syncing to acting and comedy. By engaging in these challenges, participants can showcase their skills, connect with like-minded individuals, and even gain recognition and rewards. 
Navigating the Hipi Universe 
Before diving into creating and participating in
Hipi's trending challenges
, it is essential to understand the Hipi ecosystem. Hipi offers a user-friendly interface, making it accessible to both novice and veteran content creators. To get started, download the Hipi app, create a profile, and explore the array of challenges available. 
The Art of Creation: How to Participate in Hipi Challenges 
Participating in
Hipi's trending entertainment challenges
is a straightforward process, but mastering the art of creation requires dedication, originality, and a touch of flair. Here is a step-by-step guide on how to get started: 
1. Select Your Challenge: Begin by browsing through the list of trending challenges on Hipi. These challenges can vary in theme, style, and duration. Choose one that resonates with your skills and interests. 
2. Create Your Content: Once you have chosen a challenge, it is time to get creative. Whether you are recording a dance routine, crafting a funny skit, or lip-syncing to your favourite song, pay attention to the details. Lighting, sound quality, and choreography all contribute to the overall impact of your video. 
3. Editing Magic: Hipi provides basic editing tools within the app, allowing you to fine-tune your content. Experiment with filters, transitions, and effects to enhance your video's visual appeal. 
4. Hashtags and Descriptions: Craft an engaging caption and use relevant hashtags to increase the discoverability of your video. Clever descriptions and trending hashtags can help your content reach a broader audience. 
5. Upload and Share: Once your masterpiece is ready, upload it to Hipi. Do not forget to share it on your other social media platforms to attract more viewers and potential followers. 
6. Engage with Your Audience: Interact with your audience by responding to comments and appreciating feedback. Building a community of loyal followers can significantly impact your Hipi journey. 
Hipi continuously introduces new trending entertainment challenges to keep the creative juices flowing. Let us explore some of the most popular types of challenges you can find on the platform: 
6. Talent Challenges: These challenges are for multifaceted individuals who want to exhibit their diverse skills, from magic tricks to poetry recitation. 
The Rewards of Creative Expression 
While the thrill of creative expression is undoubtedly rewarding, Hipi goes a step further by offering recognition and incentives to its talented creators. Many trending entertainment challenges on Hipi come with attractive prizes, including cash rewards and the opportunity to collaborate with renowned brands. 
For instance, top performers in Hipi challenges often receive cash prizes ranging from thousands to lakhs of rupees. Additionally, winners may have the chance to feature in music videos produced by esteemed companies like Zee Music Company. This not only amplifies their exposure but also opens doors to a potential career in the entertainment industry. 
A Community of Creativity: Hipi's Impact 
Beyond individual rewards and recognition,
Hipi's trending entertainment challenges
have nurtured a vibrant and supportive community of creators. These communities lead to exciting opportunities beyond Hipi. Creators who build a strong online presence on the platform often gain exposure to potential collaborations with brands, media outlets, and entertainment industry professionals. This exposure can open doors to new projects, sponsorships, and even careers in the world of entertainment. 
1. Fostering Positivity: Hipi's community is known for its positive atmosphere. Creators actively engage in spreading joy, laughter, and creativity. This positivity radiates throughout the platform, creating a safe and welcoming space for users of all ages. Hipi strives to maintain a friendly and respectful environment where creativity flourishes. 
2. Celebrating Achievements: The Hipi community celebrates each other's achievements with enthusiasm. Whether it is reaching a milestone in the number of followers, winning a challenge, or achieving viral status, creators receive an outpouring of support from their fellow community members. This celebration of success motivates creators to set and surpass their goals continually. 
In essence, Hipi's impact extends beyond individual creativity. It has fostered a thriving ecosystem where artists, performers, and influencers come together to inspire, learn, and grow. The sense of belonging and encouragement within the Hipi community empowers creators to push the boundaries of their artistic potential. 
Tips for Success on Hipi 
While participating in
Hipi's trending entertainment challenges
is an exciting endeavour, achieving success and recognition requires dedication and strategy. Here are some tips to help creators make the most of their Hipi journey: 
1. Consistency: Regularly upload content to stay active and engaged with your audience. Consistency builds a loyal following and increases your visibility on the platform. 
2. Quality Over Quantity: While consistency is crucial, prioritize the quality of your content. Invest time in planning, shooting, and editing to create visually appealing and entertaining videos. 
3. Stay Updated: Keep an eye on trending challenges and popular hashtags. Participating in trending challenges can increase your discoverability and engagement. 
4. Collaborate: Collaborations with other Hipi creators can expand your reach and introduce your content to new audiences. Seek out creators whose styles complement yours for meaningful partnerships. 
5. Explore Different Genres: Do not limit yourself to one type of content. Experiment with various genres and challenges to diversify your content and appeal to a broader audience. 
6. Set Goals: Define your goals on Hipi, whether it is reaching a specific follower count, winning a challenge, or collaborating with brands. Having clear objectives can guide your efforts. 
Why Hipi's trending entertainment challenges are the best? 
Hipi's trending entertainment challenges have not only transformed the landscape of short-form video content but have also nurtured a vibrant and creative community of creators. By participating in these challenges and following the tips for success, individuals can unlock their artistic potential, gain recognition, and connect with like-minded enthusiasts. Hipi is not just a platform; it is a canvas for creative expression, and the possibilities are endless for those willing to embark on this artistic journey. So, join Hipi today, create, inspire, and become a part of this thriving creative community!