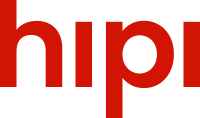 Dancing Your Way to Profit: How Dance Videos Can Boost Your Earnings
Stepping into the Spotlight: The Economic Impact of Dance Challenges
Entertainment
 | 
written by Jaishree Tiwari
 | 
Created: October 29, 2023
Digital content creation and browsing have been increasing rapidly in the recent past. Because of this, short videos and user entertainment have come to the forefront. dance videos have surged in popularity, and not just for the fun of it. These engaging clips have become more than just a form of self-expression; they've turned into a profitable venture for many talented individuals. The rise of dance videos is a testament to the ever-evolving world of social media and the opportunities it offers to dancers and creators worldwide. 
Rise of The Dance Videos 
The world of dance videos has experienced an unprecedented surge in popularity over the past decade. Thanks to platforms like TikTok, Instagram, and YouTube, dancers have found an accessible stage to display their talents to a global audience. The internet has become a treasure trove of dance challenges and inspiring performances. 
The phrase "dance challenge" is more than just a buzzword; it's a global phenomenon. Dance challenges involve choreographed routines set to specific songs, and they encourage dancers to create their own unique take on the challenge. These challenges not only provide a platform for dancers to express themselves but also create a sense of community as participants from around the world share their interpretations. 
Creating a dance challenge video can be a creative outlet, but it can also serve as a gateway to earning money. By participating in popular challenges like
Dance Hipi Dance
and the ongoing
Hipi Dance Battle
, talented dancers can gain a significant following, which can eventually lead to financial opportunities and rewards. The first challenge of Hipi Dance Battle -
#AnyOneCanDance
is currently running on Hipi, and is seeing crazy response. Leaderboard toppers get a chance to win Rs. 1000 cash every day. So, as the saying goes, "dance like no one is watching," but in today's digital age, it's more like "dance like everyone is watching...and get paid for your talent."
Dance Forms and Trends 
Dance is a diverse art form with various styles and trends. Different dance forms cater to a wide array of audiences, and as a dancer, you have the freedom to choose the style that resonates most with you. From contemporary to hip-hop, ballet to belly dance, and everything in between, the possibilities are endless. 
Dance videos encompass all forms and styles of dance captured on video. Whether you're perfecting your postures or busting out hip-hop moves, dance videos are a versatile way to highlight your skills. These videos can range from solo performances to group routines, and they offer creators the opportunity to express themselves artistically while capturing the attention of potential sponsors and followers. 
As a dancer, you have the option to align your content with the latest dance trends, like trending dance-related hashtags on Hipi. Staying current with what's trending can be instrumental in growing your following and attracting opportunities to earn. Dance trends can change rapidly, so keeping an eye on emerging challenges and viral sensations is essential. 
Platforms to Showcase Your Dance Talent 
The dance world has rapidly adapted to the digital age, and dancers can now share their performances with global audiences, which was difficult just a few decades ago. 
While TikTok and Instagram have been prominent platforms for dance videos, there's a prominent newcomer in the game that's making waves – Hipi. This video-sharing platform has gained popularity for its dance content, offering dancers and creators a dedicated space to share their talents. What sets Hipi apart is its vibrant
dance challenge
community, which allows creators to participate in trending challenges and connect with fellow dancers. 
The platform's short video format is perfect for dance enthusiasts, as it encourages creativity and participation bringing out the best in them. With the right strategies, a significant following on Hipi can open the door to lucrative opportunities, such as brand collaborations and sponsored content. 
Hipi is becoming the next Dance India Dance, which is an excellent platform for dancers. Dance India Dance (DID) is a renowned television show that has acted as a launchpad for many professional dancers. The plus point with Hipi is that it is a digital platform, so its reach is immense! Although DID is not a digital platform, it deserves a special mention. Contestants on the show have a chance to highlight their talent in front of millions of viewers and win substantial cash prizes. Participating in shows like DID can significantly boost your dance career and income. 
It's crucial for dancers to explore various platforms, as each has its unique audience and opportunities. Depending on your style and goals, you can choose where to focus your efforts. But don't forget that a presence on multiple platforms can help you reach a broader audience and enhance your earnings. 
Engage With the Right Audience 
In the world of short videos, the audience is your most valuable asset. To maximize your earnings, it's essential to engage with the right audience and build a dedicated fan base. 
1. Consistency: For any kind of content creation, consistency is key. Regularly uploading content will keep your audience engaged and coming back for more. Engage with your followers by responding to comments, asking for their input on your dance challenges, and even taking requests for new routines. Building a sense of community around your content can lead to increased support and potentially financial rewards. 
2. Sponsorships and Collaborations: As your following grows, you may attract the attention of brands and fellow creators. Sponsorship deals and collaborations can be lucrative sources of income. Brands often seek out influencers who align with their products or services, while collaborations with other dancers can expand your reach and introduce you to new audiences. 
3.
Monetization Features
: Many social media platforms offer monetization features for creators with a substantial following. These can include ad revenue, channel memberships, and virtual gifts. For example, Hipi's
Creator Select Program
allows users to earn money based on video views and interactions. Building a following on these platforms can lead to steady income streams through monetization. 
Dance Challenges on Hipi 
The world of dance videos has evolved from a fun way to express yourself to a lucrative career option. The rise of dance challenge videos and the accessibility of digital platforms have democratized the dance world, allowing talented individuals to turn their passion into a source of income. 
Dancers can explore various styles and trends, align their content with the latest challenges, and leverage platforms like Hipi to gain a following and attract opportunities for sponsorships and collaborations. Additionally, participating in dance challenges on Hipi can open doors to professional dancing careers, as well. 
However, it's essential to remember that building a loyal fan base and consistently engaging with them is crucial for long-term success. As your following grows, so do the possibilities for monetization, from sponsorships and collaborations to platform-specific monetization features. 
So, if you're enthusiastic about dance and dream of making a living from it, now is the perfect time to embrace the digital age, create captivating dance videos on Hipi, and turn your passion into a profitable venture. Dance like everyone is watching, because in the digital era, they are, and they might just be willing to pay for it.