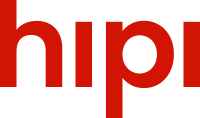 Experience the Magic of Shakti Mohan's Dance in her Hipi Videos
From Contemporary to Bollywood: Exploring Shakti Mohan's Diverse Dance Styles
Entertainment
 | 
written by Rhutuja Rajiv Asekar
 | 
Created: May 17, 2023
Shakti Mohan, a name synonymous with dance and creativity, has made a name for herself in the world of entertainment through her sheer talent and skill. As a trained contemporary dancer and choreographer, she has been leaving audiences spellbound with her performances on stage.
And now, with her presence on Hipi, her fans can experience the magic of her dance up close and personal.  
Shakti Mohan
's journey to becoming a well-known dancer and choreographer is nothing short of inspiring. Born in Mumbai, India, she was introduced to dance at a very young age by her mother, who herself was a trained Kathak dancer. Shakti started her dance training in the classical form of Bharatanatyam at the age of 5 and later went on to learn contemporary and other dance forms.  
Despite facing financial challenges growing up, Shakti's passion for dance remained unwavering, and she continued to train in various dance forms. Shakti gained recognition when she participated in the second season of the dance reality show 'Dance India Dance' in 2009 and emerged as the winner. She then went on to become a judge and mentor on the show, helping to discover and hone the talent of many aspiring dancers. Her success on the show led to numerous opportunities in the entertainment industry, including appearances in music videos and films.  
Shakti Mohan is known for her versatility in dance and has mastered various styles over the years. Let's take a look at some of the dancing forms that Shakti Mohan performs with grace and finesse -  
Contemporary Dance - Contemporary dance is a style that combines elements of several dance genres, including modern, jazz, and ballet. Shakti Mohan has been trained in contemporary dance and is considered one of the best contemporary dancers in India. She has performed many contemporary dance pieces that have received critical acclaim.  
Hip-Hop Dance - Hip-hop dance is a street dance style that originated in the United States in the 1970s. Shakti Mohan has been trained in hip-hop dance and has showcased her skills in various dance reality shows. She has also performed with the famous Indian rapper Badshah in his music video "Paagal."  
Knowing multiple dance forms, one of the unique aspects of Shakti's dance is her ability to blend various styles and techniques seamlessly, creating a fusion that is both captivating and refreshing. Her contemporary dance routines are characterized by fluid movements and expressiveness, while her Bollywood dance routines are high-energy and exuberant. 
But it's not just her technical skill that sets her apart from other dancers; it's her ability to convey emotions and tell stories through her dance. Her performances are not just about executing moves, but also about creating a narrative that resonates with the audience.  
And now, with the advent of Hipi, Shakti Mohan's fans can witness her dance in a new avatar. Her Hipi videos showcase her dancing in a more casual, intimate setting, allowing viewers to feel like they are in the room with her. From contemporary routines to Bollywood-inspired performances, Shakti's Hipi videos are a visual treat for anyone who loves dance.  
In addition to her dance performances,
Shakti's Hipi videos
also offer a glimpse into her personal life and interests. Her videos showcase her love for fitness, fashion, and travel, making her a relatable and approachable personality for her fans. One of the most striking things about Shakti's Hipi videos is how effortlessly she transitions between different dance styles and moods. Whether she's performing a lyrical contemporary routine or a peppy Bollywood number, she exudes grace, poise, and confidence.  Shakti's infectious energy and enthusiasm for dance are palpable in every video, making it impossible not to be swept up in her passion.  
Shakti Mohan is not only known for her exceptional dance skills but also for her dedication towards maintaining a fit and healthy lifestyle. Being a dancer, fitness comes naturally to her, but she also makes conscious efforts to stay in shape.  
In an interview, Shakti mentioned that dance is not just an art form but also a great form of exercise. She believes in staying active and always finds ways to incorporate fitness into her daily routine. Shakti has also mentioned that she tries to maintain a balanced diet and keeps herself hydrated throughout the day.  
Apart from dancing, Shakti likes to mix up her workout routine with other forms of exercise like yoga and Pilates. These practices help her build strength, flexibility, and balance which are crucial for any dancer. She also enjoys activities like swimming, running, and hiking to keep things interesting.  
Shakti's dedication towards fitness can be seen in her Hipi videos, where she not only showcases her dance skills but also shares her workout routines with her followers. In her videos, she can be seen doing various exercises like planks, lunges, squats, and push-ups, among others.  
Shakti's fitness enthusiasm has also inspired many of her followers to adopt a healthier lifestyle. She often shares fitness tips and tricks on her social media handles, encouraging her fans to stay active and take care of their bodies.  
 She has won numerous dance competitions and has been a judge on various reality TV shows. She was also a mentor on the popular dance reality show, Dance Plus, where she trained and mentored aspiring dancers. Shakti has also been a part of many Bollywood projects and has choreographed several songs.  
With her infectious energy and impeccable dancing skills, Shakti Mohan has inspired millions of people around the world to pursue their passion for dance. Her Hipi videos are a testament to her talent and dedication to the art form. Through her videos, she not only showcases her skills but also provides a platform for other dancers to showcase their talent.  
Shakti Mohan is a force to be reckoned with in the world of dance. Her Hipi videos are a true reflection of her passion and dedication to the art form. Through her videos, she has been able to inspire and motivate millions of people around the world to pursue their passion for dance. Her philanthropic work is also a testament to her kind heart and her commitment to making the world a better place. We can all learn from her dedication, hard work, and passion, and strive to be the best versions of ourselves.  
The talented dancer, Shakti Mohan is also known for her fashion sense and style. She often shares her fashion tips and outfit ideas with her fans through her social media platforms. Shakti believes that fashion is a form of self-expression and loves experimenting with different styles and trends. She also advocates for sustainable fashion and encourages her followers to opt for eco-friendly fashion choices.  
Shakti Mohan is a true inspiration to many young girls and women, not just in India but across the world. Her dedication to her craft, her unique dance style, and her passion for fashion and philanthropy make her a role model for many. Her Hipi videos provide a platform for her fans to experience the magic of her dance and connect with her on a more personal level. With her unwavering spirit and talent, she continues to shine and make a difference in the world.