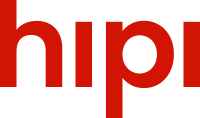 Unveiling the Hottest Fashion Trends of 2023: Insights from Top TV Actresses via Hipi
Short, Sassy, and Stylish: Unleash the Fashionista with Hipi's Eye-candy Short Videos!
Entertainment
 | 
written by Jaishree Tiwari
 | 
Created: August 17, 2023
Are You Ready to Embrace the Latest Fashion Trends in 2023?
In the ever-evolving, fast-paced world of fashion, staying ahead of the curve has become essential, and in 2023, TV actors are leading the way. As we find ourselves halfway through this exciting year, there is a revolutionary way for fashion enthusiasts to achieve this - By immersing themselves in the captivating realm of short videos, guided by none other than their favourite TV actors. With the perfect app for short video creation right at your fingertips, you now have unprecedented access to a vast universe of style inspiration, invaluable tips from these leading ladies, and the kind of fashion-forward guidance that will not only keep you on top of the trends but have you confidently setting new ones wherever you go. It is not just about staying stylish; it is about being a trailblazer, turning heads, and making a lasting impact on the fashion scene, all while following the footsteps of your beloved TV icons. 
Are you eager to dive into the dynamic world of fashion in 2023? Get ready to discover the secrets behind the hottest fashion trends from none other than your favorite TV actresses—Anushka Sen, Shivangi Khedkar, Hina Khan, and Mouni Roy. And guess what? Hipi is here to guide you through this exhilarating journey of style evolution!
Fashion Trends 2023: What's Sizzling in the World of Fashion?
Curious about the fashion statements that are making waves in 2023? Let's explore the latest fashion trends for women that have been set in motion by trendsetters like Anushka Sen, Shivangi Khedkar, Hina Khan, and Mouni Roy. From the bold embrace of neon to the revival of sustainable sass, these top TV actresses are redefining style norms. As you immerse yourself in Hipi's vibrant universe, you'll find these trends taking centre stage in captivating short videos. It's time to elevate your wardrobe with the chicest and zaniest trends of the year!
 The Influence of Anushka Sen: How Does She Define Fashion in 2023?
Wondering how Anushka Sen manages to rock every outfit with effortless charm? Let's dive into her Hipi videos to discover her unique blend of Gen Z fashion, vibrant patterns, and playful accessories. Whether she's sporting a casual street look or a glamorous evening gown, Anushka's style is a perfect blend of contemporary and chic. By following her Hipi journey, you'll gain insights into her fashion secrets and learn how to infuse her joyful yet sophisticated style into your wardrobe. Anushka Sen proves that fashion is not just about trends—it's about expressing your personality with confidence.
Shivangi Khedkar: What's Her Secret to Effortless Elegance?
Are you a fan of timeless elegance with a modern twist? Shivangi Khedkar's style is a masterclass in sophistication. Her Hipi videos capture the essence of traditional Indian wear as well as contemporary ensembles. From intricate sarees that exude grace to classy dresses that resonate with the modern woman, Shivangi's style choices are a testament to her versatile taste. As you explore her Hipi videos, you'll gain insights into her ability to seamlessly transition between different styles, setting an example for how to blend tradition with innovation. Shivangi Khedkar proves that true elegance never goes out of fashion.
Hina Khan: How to Redefine Fashion with Confidence?
Looking to add a touch of edginess to your wardrobe? Hina Khan's style journey on Hipi is a must-watch. With a fearless approach to fashion, Hina effortlessly combines traditional Indian attire with bold western fashion, creating ensembles that demand attention. Whether she's donning glamorous gowns or experimenting with fusion ensembles, Hina's style leaves a lasting impression. By following her Hipi videos, you'll learn how to infuse your wardrobe with confidence and embrace your unique fashion voice. Hina Khan shows that fashion is a powerful tool for self-expression.
Mouni Roy: What's the Secret Behind Her Glamorous Aura?
Ever wondered how Mouni Roy manages to exude glamour and sophistication effortlessly? Dive into her Hipi videos to explore her impeccable dress sense, from ethereal gowns to captivating accessories. Mouni's style choices encompass a range of looks, each radiating elegance and charm. By dissecting her fashion formula on Hipi, you'll discover how to incorporate her signature glamour into your own style. Whether it's a red-carpet appearance or a casual day out, Mouni Roy's fashion journey is a treasure trove of inspiration for anyone seeking to add a touch of glamour to their wardrobe.
Hipi's Contribution: How Does It Shape the Future of Fashion?
Hipi bridges the gap between influencers and fashion enthusiasts. Hipi isn't just a platform; it's a revolution that democratizes style. It empowers you to explore, recreate, and adapt the latest fashion trends seamlessly. Hipi's extensive collection of short videos offers a glimpse into the diverse world of fashion, allowing you to curate your style journey according to your preferences. Whether you're drawn to zany trends, classic elegance, or bold experiments, Hipi provides a platform to learn, experiment, and express your unique style.
Embrace the Future: How Can Hipi Elevate Your Fashion Journey?
Are you ready to be a trendsetter rather than just a follower? Join the movement with Hipi and redefine your fashion journey. Anushka Sen, Shivangi Khedkar, Hina Khan, Mouni Roy, and countless others are waiting to inspire you. The fusion of technology and fashion on Hipi allows you to explore their journeys, experiment with your style, and engage with a community of like-minded fashion enthusiasts. Get ready to embark on an unforgettable fashion adventure guided by the expertise of these TV actresses.
Are You Ready to Enhance Your Style with Hipi?
Ready to step into a world where fashion meets innovation? Hipi is your portal to discover, experiment, and embrace the latest fashion trends of 2023. Anushka Sen, Shivangi Khedkar, Hina Khan, Mouni Roy, and more!
Imagine the thrill of receiving expert fashion tips, a front-row seat to diverse expressions, and direct access to the hottest trends, all seamlessly delivered through the Hipi platform. It is like having your own backstage pass to the world of style, an invitation to join the elite ranks of fashion influencers, designers, and trendsetters. 
But beyond the glitz and glamour, it is about becoming a vital part of the ongoing fashion story. With Hipi, you are not just a viewer; you are a central figure in the ever-evolving style movement, co-creating trends, inspiring fellow enthusiasts, and leaving an indelible imprint that is uniquely yours.
So, why delay? Dive headfirst into the enchanting world of short videos, where every clip you create, every style you share, and every trend you set is a dazzling stroke of brilliance. With Hipi as your unwavering guide, the journey becomes exhilarating, transformative, and most importantly, a testament to your fashion legacy. Explore, express, and let your fashion odyssey unfold with Hipi, where TV actors lead the way, and your unique fashion voice shines like a beacon of creativity. The time is now, and your fashion story begins anew.