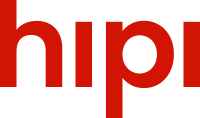 Groove with Shivangi Joshi: Watch Her Latest Dancing Videos on Hipi
Diving into Shivangi Joshi's dance journey, one cannot overlook her exceptional skills in the classical dance form of Kathak.
Entertainment
 | 
written by
 | 
Created: July 12, 2023
In the world of entertainment, there are certain individuals who possess an inherent talent that captivates audiences and leaves them wanting more. Shivangi Joshi is one such artist who has mesmerized millions with her acting prowess and breathtaking dance moves. From her humble beginnings to becoming a renowned television actress, Shivangi Joshi's journey has been nothing short of inspiring. In this blog, we delve into her dance journey, acting career, unique dancing styles, personality, and love for her craft. 
Shivangi Joshi was born on May 18, 1995, in Pune, Maharashtra, India. From a young age, she had a deep passion for acting and aspired to make a mark in the entertainment industry. In pursuit of her dreams, Shivangi moved to Mumbai and started attending auditions. Her breakthrough came in 2013 when she secured a role in the popular television show 'Khelti Hai Zindagi Aankh Micholi'. However, it was her portrayal of Naira Singhania in the long-running series 'Yeh Rishta Kya Kehlata Hai' that catapulted her to fame. 
Apart from her acting skills, Shivangi Joshi is known for her exceptional dancing abilities. Her journey as a dancer began early on, as she trained in various dance forms like
Kathak
,
Jazz
,
Hip-Hop
, and
Contemporary
. This diverse training has given her a strong foundation, allowing her to effortlessly adapt to different styles and mesmerize the audience with her rhythm and grace. 
In her performances on 'Yeh Rishta Kya Kehlata Hai',
Shivangi Joshi
's dancing skills shone through. From energetic Bollywood numbers to soulful contemporary routines, she effortlessly brought life to every dance sequence. Her charisma, flexibility, and attention to detail have made her a fan favorite, and her dance performances have become a major highlight of the show. 
Diving into
Shivangi Joshi's dance
journey, one cannot overlook her exceptional skills in the classical dance form of Kathak. Kathak, originating from the northern regions of India, is known for its intricate footwork, graceful movements, and expressive storytelling. Shivangi's training in Kathak has added an extra dimension to her dancing repertoire and showcased her versatility as an artist. 
Kathak is a dance form that requires immense precision and control. It involves a combination of rhythmic footwork, intricate hand gestures, and fluid body movements. Shivangi's dedication to mastering this art form is evident in her performances. Her command over the complex footwork patterns, known as 'tatkar', and her ability to execute them with finesse highlight her deep understanding and commitment to Kathak.
Furthermore, Shivangi's expressive storytelling through Kathak sets her apart as a performer. Kathak is not merely about executing technical movements; it is about conveying emotions and narratives through dance. Shivangi's performances are a testament to her ability to communicate a range of emotions, whether it be joy, sadness, love, or longing, through her graceful expressions and subtle gestures. 
Incorporating Kathak elements into her dance routines on 'Yeh Rishta Kya Kehlata Hai', Shivangi brings a unique blend of classical finesse and contemporary charm to the screen. Her ability to seamlessly integrate Kathak movements into modern choreography adds depth and richness to her performances. 
Beyond her television appearances, Shivangi's Kathak skills have also been showcased on various platforms, including live performances and events. These opportunities allow her to explore the traditional aspects of Kathak and showcase the beauty of this ancient art form to a wider audience. 
Shivangi's dedication to Kathak exemplifies her commitment to honing her craft as a dancer. Her training in this classical dance form has not only expanded her repertoire but has also instilled in her a deep appreciation for the rich cultural heritage of India. Through her Kathak performances, Shivangi not only entertains but also educates and inspires others to appreciate the beauty and intricacy of Indian classical dance. 
Shivangi Joshi's versatility as a dancer is truly commendable. She seamlessly transitions between various dance forms, showcasing her adaptability and flair for performance. Her Kathak training brings elegance and poise to her movements, while her expertise in Jazz and Hip-Hop adds an element of vibrancy and energy. Shivangi's mastery over different dance styles allows her to captivate the audience with every move she makes. 
Behind Shivangi Joshi's undeniable talent lies a warm and humble personality. Despite achieving immense success and fame, she remains grounded and approachable. Her dedication to her craft is evident in the hard work and perseverance she puts into every role and dance performance. Shivangi's determination to constantly improve and push her boundaries has garnered her immense respect and admiration from fans and industry peers alike. 
While Shivangi Joshi's professional life has been widely covered, she prefers to keep her personal life private. She has been linked to co-star Mohsin Khan, who plays her love interest on 'Yeh Rishta Kya Kehlata Hai', but the duo has chosen not to comment on their relationship status publicly. Shivangi believes in maintaining a healthy work-life balance and focuses primarily on her career. 
In recent years, Shivangi Joshi has embraced the digital platform to connect with her fans and showcase her talents. Hipi, a popular video-sharing platform, has become the medium through which she shares her latest dance videos, giving her followers a glimpse into her mesmerizing performances. Shivangi's presence on Hipi allows fans to witness her dancing prowess beyond her television appearances, creating a deeper connection between the artist and her admirers. 
Shivangi Joshi's journey in the entertainment industry has been nothing short of remarkable. From her acting skills to her breathtaking
dance
performances, she has established herself as a force to be reckoned with. Shivangi's versatility, dedication, and humble personality have endeared her to millions of fans worldwide. As she continues to evolve and explore new horizons, her dance journey on Hipi serves as a testament to her passion for dance and her unwavering commitment to her craft. So, if you're looking for a mesmerizing dance experience, don't miss the chance to groove with
Shivangi Joshi on Hipi
.