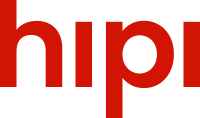 Hina Khan's Hipi workout videos inspire many to workout in style
The actress's fitness videos encouraging women to be confident and comfortable in their skin
Entertainment
 | 
written by Rhutuja Rajiv Asekar
 | 
Created: May 11, 2023
If you're feeling all-lazy to hit the gym, Hina Khan's workout videos on Hipi are sure to inspire you to get up and get moving. The popular TV actress's passion for fitness is visible in her workout videos on Hipi, which have become quite popular among fitness enthusiasts. Her videos not only inspire women to work out but also encourage them to do it in style.  
Hina Khan
has become a role model for many young women who aspire to stay healthy and active.
Hina Khan has made it a point to showcase her workout routine, which includes a variety of exercises that target different muscle groups. This makes her videos not only entertaining to watch but also informative for those who are looking to improve their form and technique.
Hina Khan: Inspiring Hipi workout videos
One of the things that make Hina Khan's workout videos stand out is her 'sense of style.' She manages to look on-point and trendy in her workout outfits, which are a perfect blend of comfort and chic. Her gym wear includes everything from neon-coloured sports bras to graphic-printed leggings. She loves to accessorize her outfits with trendy sneakers, hoop earrings, and layered necklaces.  
One of the standout pieces in Hina Khan's
gym wear
collection is her neon blue sports bra, which she often pairs with black leggings and a matching headband. The outfit not only looks fab but also provides the necessary support for high-intensity workouts. Hina Khan is known for her love of bright and bold colours, and her gym wear reflects that perfectly. The fit is perfect for those who want to make a statement at the gym while maintaining a classic look.
Fitness and fashion with Hina Khan
Hina Khan's dedication to
fitness
and fashion has made her a role model to many women. Her videos not only showcase her workouts but also provide valuable tips on how to perform exercises in the right way, which of course, is essential for anyone who wants to stay injury-free while working out. In addition, her videos also encourage women to be confident and comfortable in their skin, regardless of their body type.  
Hina Khan is not just a fitness enthusiast but also a motivation for women who aspire to be fit.
Her commitment to her workout routine and disciplined diet is truly commendable. For those looking to lose weight and get in shape, here are some additional insights into Hina Khan's workout routine. 
Apart from her weight training and functional exercises, Hina Khan also incorporates cardio into her routine. Cardio is essential for burning fat and increasing stamina. Hina Khan's cardio routine consists of running on a
treadmill
,
cycling
, and
dancing
. She also likes to switch it up and try new activities like
kickboxing
and
pilates
. 
In addition to her workout routine, Hina Khan is a big believer in the power of hydration.
Drinking enough water is important for keeping the body hydrated and flushing out toxins. Hina Khan drinks at least 3-4 litres of water a day and recommends carrying a water bottle at all times to stay hydrated. 
Another important aspect of Hina's fitness journey is her diet. Hina Khan follows a low-carb, high-protein diet to maintain her physique. She includes a lot of green vegetables and fresh fruits in her meals, along with lean protein sources like chicken, fish, and eggs. She avoids processed and junk food as much as possible and opts for healthier alternatives like nuts and seeds for snacking. 
One of the key takeaways from Hina Khan's fitness routine is the importance of consistency and discipline. She follows her workout and diet routine religiously, even when she is travelling or busy with work. Hina Khan believes that fitness should be a way of life and not just a temporary fix. 
For those looking to embark on a fitness journey, it is important to set realistic goals and make sustainable changes in one's lifestyle. Incorporating regular exercise and a healthy diet into one's routine can not only lead to weight loss but also improve overall health and well-being. 
Hina Khan's workout routine and tips 
Hina Khan's fitness routine is a perfect example of dedication and hard work. Her commitment to her workout routine and diet is truly inspiring and can serve as a motivation for those looking to lose weight and get in shape. By following a disciplined routine, staying hydrated, and making healthy food choices, one can achieve their fitness goals and lead a healthier lifestyle. 
Here are some tips for women who want to stay fit like Hina Khan: 
Set realistic goals: Before starting any fitness journey, it is important to set realistic goals. Setting unrealistic goals can lead to disappointment and a lack of motivation. Start with small achievable goals, such as walking for 30 minutes every day, and gradually increase the intensity and duration. 
Eat a balanced diet: A balanced diet is crucial for weight loss and overall health. Focus on consuming a variety of nutrient-dense foods, such as fruits, vegetables, whole grains, lean protein, and healthy fats. Avoid processed foods and sugary drinks. 
Stay hydrated: Drinking enough water is essential for weight loss and good health. Aim to drink at least 8 glasses of water per day and increase your intake during exercise. 
Incorporate strength training: Strength training is essential for building muscle and boosting metabolism. It can also help prevent injuries and improve bone health. Incorporate strength training exercises, such as squats, lunges, push-ups, and planks, into your fitness routine. 
Get enough rest: Getting enough rest is crucial for weight loss and recovery. Aim for 7-8 hours of sleep each night and avoid overtraining. 
Find an accountability partner: Having an accountability partner can help keep you motivated and on track with your fitness goals. Find a workout buddy or hire a personal trainer to help you stay accountable and motivated. 
Mix up your workouts: Doing the same workout routine can lead to boredom and a lack of progress. Mix up your workouts by trying new exercises and incorporating different types of cardio and strength training. 
Stay consistent: Consistency is key when it comes to achieving fitness goals. Make exercise and healthy eating a regular part of your routine and stay committed to your goals. 
Effective workouts for women who want to stay fit like Hina Khan:
When it comes to fitness exercises for women, there are several options to choose from, depending on personal preferences and fitness goals. However, some exercises have been proven to be more effective than others. 
One of the most effective exercises for women is strength training. This involves using weights or resistance bands to work on different muscle groups in the body. Strength training helps build lean muscle mass, which boosts metabolism and burns more calories, even at rest. Additionally, strength training helps improve bone density, which is especially important for women, who are more prone to osteoporosis. 
Another highly effective exercise for women is high-intensity interval training (HIIT). This involves alternating between short bursts of high-intensity exercises and periods of active rest or low-intensity exercises. HIIT workouts are known to burn more calories in a shorter amount of time than traditional
cardio workouts
. They also improve cardiovascular health and can help build endurance. 
For women who prefer low-impact workouts, yoga is a great option. Yoga not only improves flexibility and balance but also strengthens the core, which helps with posture and reduces the risk of injury. Additionally, yoga has been shown to reduce stress and anxiety, improve sleep, and boost overall well-being. 
Finally, incorporating regular cardio workouts into a fitness routine can be highly effective for weight loss and overall fitness. Activities like running, cycling, swimming, or dancing can help improve cardiovascular health, burn calories, and improve endurance. 
Empowering fitness with Hina Khan's videos
Incorporating a combination of these exercises into a fitness routine can help women achieve their fitness goals, whether it's to lose weight, tone up, or improve overall health and well-being. And with the added motivation and inspiration from Hina Khan's workout videos, getting fit can be a fun and empowering experience. 
Not to miss, Hina Khan's workout videos are not just for fitness enthusiasts but also for those who are looking to make a positive change in their lives. Her videos provide a sense of motivation that is sure to encourage anyone to work out, even on zero-motivation days. Her style and dedication to fitness are contagious and can be seen in her Hipi videos. So, let's get our daily dose of motivation from Hina Khan's workout videos while maintaining the fashion quotient just like her. After all, working out and working out in style is always more fun!