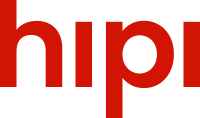 How Are Short-Videos of Fashion Influencers Changing the Marketing Game?
From Likes to Trends: How Fashion Influencers are Dominating Social Media
Entertainment
 | 
written by Akriti Chauhan
 | 
Created: October 23, 2023
In the ever-evolving landscape of digital marketing, fashion influencers have emerged as powerful catalysts for brand promotion. With the rise of short-form video content, platforms like TikTok, Instagram Reels, and YouTube Shorts have become fertile grounds for these influencers to create engaging, memorable, and highly shareable content. This shift has significantly altered the dynamics of fashion marketing, enabling brands to connect with audiences in more authentic and relatable ways. Let's delve into how short fashion influencer videos are revolutionizing the marketing game.
1. The Rise of Fashion Influencers on Social Media 
Social media has become an instrumental platform for shaping trends, influencing consumer behavior, and redefining the fashion industry. A significant factor in this paradigm shift is the emergence of fashion influencers. These individuals, armed with a keen sense of style and a knack for content creation, have leveraged platforms like
Instagram, TikTok, YouTube
, and more to amass devoted followings and wield considerable influence over their audience's purchasing decisions.
2. Fashion Influencers and Their Target Audience 
Fashion influencers are adept at identifying and understanding their target audience. They communicate directly with their followers, learning about their preferences, lifestyles, and aspirations. This intimate connection enables influencers to curate content that resonates with their audience, from outfit ideas to beauty tips and lifestyle recommendations. Checkout the hottest fashion trends of 2023
here
!
The age range of fashion influencer audiences varies widely. Some influencers appeal to younger demographics, particularly Generation Z and Millennials, while others cater to a more mature audience. This diversity in audience age allows brands to reach a broad spectrum of consumers through influencer partnerships. 
Building Trust and Credibility 
Fashion influencers build trust with their followers through consistent and authentic content. By showcasing their own personal style, providing honest reviews, and sharing personal anecdotes, they establish credibility that translates into influence. Followers often turn to influencers for advice on fashion purchases, relying on their recommendations as they would a trusted friend. 
Collaborations and Brand Partnerships 
Influencers frequently collaborate with brands to promote products, collections, and campaigns. These partnerships are carefully curated to align with the influencer's style and resonate with their audience. When executed successfully, these collaborations can drive sales and generate buzz for the brand.
Checkout our FAVE fashion creators :  
3. Authenticity and Relatability 
Authenticity is a cornerstone of successful influencer marketing. Short videos often feel more spontaneous and less rehearsed than longer formats, allowing influencers to communicate in a more authentic, relatable manner. This genuineness resonates with audiences, fostering a deeper sense of trust between the influencer and their followers.
4. Showcasing Trend Adaptability 
Fashion is inherently dynamic, with trends changing rapidly. Short videos provide a nimble platform for influencers to showcase the latest styles, enabling brands to keep pace with the fast-moving industry. These videos allow for quick updates on seasonal trends, limited-edition releases, and other time-sensitive promotions.
5. Creativity and Experimentation 
The condensed format of short videos encourages influencers to get creative. They can experiment with different editing techniques, visual effects, and storytelling methods to craft engaging content. This creative freedom not only keeps viewers engaged but also sets influencers apart in an increasingly competitive space.
6. Enhanced Engagement and Shareability 
Short videos are highly shareable across social media platforms. They encourage viewers to like, comment, and share content with their own networks, amplifying the reach of the brand's message. This viral potential exponentially increases the visibility of the brand and its products.
7. Mobile-Centric Approach 
Short videos are ideally suited for consumption on mobile devices, aligning with the prevailing trend towards mobile-centric content consumption. This compatibility ensures that the content reaches audiences where they spend a significant portion of their online time.
8. Diverse Representation 
Influencers have played a crucial role in promoting diversity and inclusivity in the fashion industry. Short videos provide a platform for a wide array of voices and styles, fostering a more inclusive and representative image of fashion.
9. Measurable Impact 
With the right analytics tools, the impact of short fashion influencer videos can be quantified more easily than longer forms of content. Metrics such as views, likes, comments, shares, and click-through rates offer valuable insights into the effectiveness of the influencer marketing campaign.
Short fashion influencer videos have revolutionized the marketing landscape, offering brands a dynamic, authentic, and highly engaging way to connect with their target audience. By leveraging the immediacy, creativity, and shareability of short-form video content, brands can stay at the forefront of the fashion industry and build lasting relationships with their customers. Embracing this trend is not just an option, but a necessity for brands looking to thrive in the rapidly evolving world of digital marketing. This has further led fashion influencers with various ways to earn money on their video. One such medium on Hipi is via the
#CreatorSelectProgram
  Know more about the program
here
.