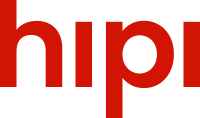 How to Create a Compelling Dance Video with Maximum Views
Your Guide to Creating Dance Videos That Will Get Noticed
Entertainment
 | 
written by Jaishree Tiwari
 | 
Created: November 1, 2023
Creating a compelling dance video that garners maximum views and engagement is not only a thrilling endeavour but also an art. This digital age is a witness for it. From choosing your preferred dance style to selecting the right platform for promotion, we will walk you through the essential steps to ensure your dance video is a success. 
Start with choosing your preferred dance style 
The first step in creating a captivating dance video is to choose a dance style that resonates with you. Whether it is hip-hop, contemporary, ballet, or a fusion of distinctive styles, your passion will shine through in your performance. Selecting a style that you love will not only make the process more enjoyable but also increase the authenticity of your video. 
Dance, in its various forms, has the power to evoke emotions and tell stories. You may be drawn to the raw energy of hip-hop, the grace of ballet, the expressiveness of contemporary, or a mix of unique styles. Your chosen style forms the foundation of your dance video, shaping its mood and message. 
Plan and choreograph the videos 
Effective planning and choreography are crucial for a successful dance video. Start by selecting a song that complements your chosen dance style. The music should resonate with the emotions you want to convey through your performance. Whether it is an upbeat track for an energetic routine or a soulful melody for an emotional piece, your music sets the tone for your video. 
Once you have chosen the music, it is time to brainstorm and sketch out the dance moves. Pay close attention to the structure and rhythm of the music, as this will influence the flow of your choreography. Consider the narrative or theme you want to convey through your dance. Are you telling a love story, expressing a personal journey, or simply aiming to entertain? Your choreography should align with your chosen theme. 
Practice is key. Rehearse your routine meticulously until your moves are seamless, and the routine is flawless. This may involve countless hours of practice, but the effort will be evident in the final product. If possible, record your practice sessions to review and refine your performance further. 
Set technical angles with perfect costume and makeup 
The visual appeal of your dance video is paramount. High-quality visuals can make the difference between a good video and a great one. Invest in a good camera or smartphone with a high-resolution camera. Consider using a tripod or stabilizer to ensure steady shots. Experiment with different angles and lighting to find the most flattering shots. Dynamic camera work can enhance the viewing experience and make your video stand out. 
In addition to camera work, your costume and makeup play a significant role in the visual presentation of your dance video. Your appearance should complement your performance and the chosen theme. For example, if you are doing a sleek hip-hop routine, sportswear and edgy makeup might be appropriate. On the other hand, an elegant ballet ensemble with classical makeup may be ideal for a different performance. 
Remember to pay attention to details. A well-thought-out costume and makeup can elevate your video and captivate your audience. 
Choose the right platform to promote 
Now that your dance video is ready, it is time to share it with the world. Selecting the right platform for promotion is crucial. One platform that is gained popularity for dance challenges is Hipi. It offers a user-friendly interface, various features for video editing, and a vibrant community of creators and viewers. 
Hipi provides a unique opportunity to engage with other dancers and enthusiasts through its dance challenges. For example- the five and a half months long dance challenge
#HipiDanceBattle
. Its first challenge
#AnyOneCanDance
is currently live on the platform. Grab the opportunity while it is available to you. Become visible in this first challenge, garner views, and do not miss the excellent opportunity. While you are at it, remember that these views will also help you in getting one step closer to the grand prize of Rs. 1 lac. So, what are you waiting for get participating.  
Need some kick-starter for it? Checkout these videos:
Get grooving to SRK's trending song from the movie
#Jawan
By participating in such challenges and using relevant hashtags, you can increase the visibility of your video to a targeted audience. Engage with viewers by responding to comments and collaborating with other creators in the dance community. Building a network within the dance community can be immensely beneficial for your video's reach and impact. 
While Hipi is a great platform for dance videos, do not limit yourself to just one platform. Share your video on social media platforms like Instagram, TikTok, and YouTube to reach a wider audience. Each platform has its unique user base, and by diversifying your presence, you increase the chances of your video going viral. 
To maximize your video's reach, you can also consider reaching out to influencers or dance communities on these platforms for collaboration or shoutouts. Their support can help your video gain the initial momentum it needs to reach a wider audience. 
What do you need to make your dance video go viral? 
Creating a compelling dance video with maximum views requires the 3Ps- Passion, Planning, and Promotion. Your chosen dance style, well-choreographed routine, appealing visuals, and the right choice of platforms for promotion all play a pivotal role in achieving success. Incorporating these elements into your dance video will undoubtedly increase your chances of making a splash in the digital dance world. 
The process of creating a compelling dance video is a rewarding journey. It is a testament to your passion and talent as a dancer, as well as your skills as a videographer and promoter. By following the steps outlined in this guide, you can enhance your chances of creating a dance video that not only amazes your viewers but also achieves the maximum views and recognition it deserves.  
With dedication and creativity, you can make your dance video a viral sensation that captivates audiences worldwide. So, put on your dancing shoes, get in front of the camera, and start grooving to the rhythm of your dreams!