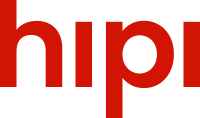 How to Create a Winning Dance Battle Challenge Video: The Dos
Mastering the Art of Dance Challenges for Online Stardom
Entertainment
 | 
written by Jaishree Tiwari
 | 
Created: November 16, 2023
Dance videos are prominent on the internet, providing an exciting platform for individuals to display their dance skills, creativity, and competitive spirit. These challenges often require participants to produce innovative routines and battle them out in dance-offs that captivate the audience. To create a winning dance battle challenge video, you need to consider various factors, from understanding the format to mastering editing techniques and engaging with your audience. In this blog, we'll explore the essential DOs that will help you stand out and succeed in the world of dance challenges. 
Understanding the Format and Challenge 
 To embark on your journey to create a winning dance battle challenge video, it's crucial to start with a solid understanding of the format and challenge rules. Here's how you can go about it: 
1. Grasp the Challenge Rules: Every dance challenge comes with specific rules and guidelines, which can vary from challenge to challenge. Ensure you thoroughly read and comprehend these rules, as they will dictate your video's format, length, and requirements. Ignoring these rules can lead to disqualification, so be vigilant. 
2.
Active participation
: The
Dance Battle
will come up with monthly hashtags as the challenge for the month. Try to show your active participation in all of these challenges. This will enable you to bring your A-game to the competition. For instance, #AnyOneCanDance is the first month's challenge.  Understanding these challenges and adapting your content to fit the theme will boost your chances of winning. 
Be Unique With Your Dance Form and Costume 
 Uniqueness is the key to creating a dance challenge video that stands out. Here's how you can add a touch of individuality to your performance: 
1. Choose an Exceptional Dance Form: While it's important to adhere to the challenge theme, infuse your unique style into the performance. This could involve blending multiple dance forms, incorporating creative elements, or even creating your signature moves. Display your individuality and flair in every step. 
2. Innovative Costume Selection: Your costume plays a significant role in setting you apart from the crowd. Select costumes that are not only appropriate for the challenge but also visually appealing. They should complement the dance style and story you want to convey. Mindfulness in your costume choices can make a lasting impression.
Master the Editing Techniques 
 Creating a dance challenge video involves more than just capturing your performance. Proper editing can take your video to the next level. Here's how you can master this aspect: 
1. Quality Video and Audio: Use a high-quality camera to capture your dance performance and ensure the audio is clear. Poor video and audio quality can detract from your skills and creativity. Invest time in editing to enhance these elements. 
2. Creative Editing: The art of video editing can elevate your dance challenge video. Experiment with effects, transitions, and overlays to add a touch of creativity and professionalism to your video. But remember, moderation is key. Avoid overdoing it and distracting from the dance itself. 
Engage with Your Audience 
An active and engaged audience can be the key to your video's success. Here's how you can connect with your viewers: 
1. Create a Captivating Intro: Your video's introduction is crucial to hook the audience's attention. Craft an engaging, brief introduction that introduces your challenge, and sets the stage for your performance. 
2. Interact on Social Media: Share teasers and behind-the-scenes footage on your social media platforms. Encourage your followers to participate, vote, and comment on your challenge video. Building anticipation and fostering a sense of community can enhance your video's reach. 
3. Respond to Comments: Engage with your viewers by responding to their comments and questions. Show appreciation for their support and feedback. This interaction will create a bond with your audience and encourage them to stay connected. 
Win Rs. 1 Lakh Cash prize in the #HipiDanceBattle 
Creating a winning dance battle challenge video requires a combination of creativity, technical skills, and strategic thinking. By understanding the format, being unique with your dance form and costume, selecting the right opponent, mastering editing techniques, and actively engaging with your audience, you can increase your chances of success in the world of dance challenges. 
#HipiDanceBattle
, a long-form dance challenge by Hipi that celebrates creativity and self-expression, is live with its first challenge,
#AnyOneCanDance.
The challenge is an open invitation to anyone who loves dancing, regardless of their skill level. It's a fantastic opportunity to highlight your passion for dance and engage with a vibrant community of dancers and dance enthusiasts.
In the
#AnyOneCanDance challenge
, you can express yourself through your unique dance style, follow the challenge rules, and submit your video. This is a chance to challenge yourself and compete with like-minded individuals who share your love for dance and WIN Rs. 1 lakh cash prize! The Hipi community is known for its supportive and inclusive environment, making it a perfect platform to join the dance challenge craze. 
To succeed in the #HipiDanceBattle, remember the DOs we've discussed in this blog. Understand the challenge rules, be unique in your dance form and costume, expert video editing, and actively engage with your audience. By doing so, you'll not only participate but also stand a good chance of winning. 
In a nutshell, dance challenge videos are an exciting way to showcase your talent, creativity, and passion for dance. By following these DOs, you can create a winning dance battle challenge video that captures the hearts of your audience and establishes your presence in the world of dance challenges. So, go ahead, give it your all, and let your dance challenge video shine!