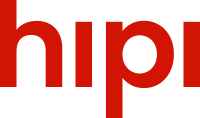 How to Get 1 million Views on Your Short Videos
Top 10 ways to get your video views count to 1 Million
Entertainment
 | 
written by Akriti Chauhan
 | 
Created: September 22, 2023
In the fast-paced world of digital content, achieving a million views on your short videos is a significant milestone. It requires a combination of creativity, strategy, and persistence. Whether you're a budding
content creator
or a business owner looking to make a splash, here are some strategic tips to help you reach that coveted one-million-view mark.
1. Understand Your Audience 
Before you start creating content, it's crucial to know who your target audience is. Understand their preferences, interests, and pain points. Tailoring your videos to meet their needs will increase the likelihood of capturing their attention and keeping them engaged. 
2. Consistency is Key 
Regularly posting high-quality content keeps your audience engaged and eager for more. Create a content schedule and stick to it. Consistency helps build trust and loyalty with your viewers. 
3. Optimize for the Platform 
Different platforms have different algorithms and audience behaviors. Understand the platform you're using and optimize your content accordingly. Use relevant hashtags, tags, and descriptions to increase discoverability. 
4. Create High-Quality Content 
Invest in good equipment, lighting, and editing software. While you don't need professional gear, ensuring your videos are clear, well-lit, and well-edited makes a significant difference in viewer perception. 
Here are 5 ways to make your video go viral on Hipi - 
5. Engage Your Audience 
Respond promptly to comments and messages. Encourage viewers to like, comment, share, and subscribe. Engaging with your audience creates a sense of community and increases the likelihood of your content being shared. 
6. Optimize Thumbnails and Titles 
A compelling thumbnail and title are essential for grabbing viewers' attention. They should be relevant to the content and intriguing enough to entice viewers to click. 
3 Do's While Uploading Your Video on Hipi  
3 Don't's While Uploading Your Video on Hipi 
7. Tell a Compelling Story 
Storytelling is a powerful tool in content creation. Craft a narrative that resonates with your audience, making your content more relatable and memorable. 
8. Collaborate with Other Creators 
Collaborations can expose your content to a wider audience. Partner with other creators in your niche for shoutouts, duets, or joint projects. 
9. Promote Your Videos on Other Platforms 
Share your videos on your other social media platforms and website to cross-promote your content and attract a wider audience. 
10. Experiment and Learn 
Don't be afraid to try new things. Experiment with different content formats, styles, and topics to see what resonates best with your audience. Learn from your successes and failures. 
Conclusion 
Achieving a million views on your short videos requires a combination of creativity, strategy, and audience engagement. By understanding your audience, consistently delivering high-quality content, and staying attuned to trends, you can increase your chances of reaching this impressive milestone. Remember, it's not just about the numbers, but the impact and value your content provides to your audience. Keep creating and refining your content, and success will follow.