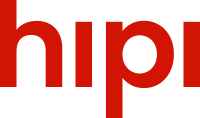 How to Make Money by Watching Videos: Tips and Strategies
Earning Through Short Videos Just Got Easier: Know How
Entertainment
 | 
written by Jaishree Tiwari
 | 
Created: November 3, 2023
The internet has opened countless opportunities to
earn money
, and one surprisingly enjoyable method is by watching videos. Whether you're a student looking to make some extra cash, someone with spare time on your hands, or an enthusiast of video content, you can leverage this unique opportunity to earn money by viewing videos. In this blog, we'll explore in-depth tips and strategies for making the most of this unconventional income source. 
Earn And Get Entertained With It 
The concept of earning money by watching videos might sound too good to be true, but it's a legitimate way to supplement your income or even make a living. Several online platforms like Hipi offer various ways to
earn money
through video consumption, and in this comprehensive guide, we'll delve into the most effective strategies to maximize your earnings. 
Understanding the Platform and Opportunities 
Before diving into the world of watching videos for money, it's crucial to understand the platform you'll be using. Different platforms offer different opportunities and payout structures. Let's take a deeper look at the types of platforms you might encounter: 
1. Paid Video Viewing Platforms: Some websites and apps pay users to watch videos. They often have a wide range of content, from advertisements to product reviews. These platforms generate revenue from ads and are willing to share a portion of that revenue with you. 
2. Online Surveys: Many survey websites incorporate video watching as part of their surveys. You'll earn money for both completing surveys and watching videos. This can be an efficient way to earn, as you are rewarded for your opinions and the time spent watching videos. 
3. Content Review Sites: Websites that pay you to watch and review various types of content, including movie trailers, commercials, and more. Your feedback is valuable to companies and advertisers, and they are willing to pay for it. 
Knowing about the Different Ways to Earn Money 
Earning money by watching videos isn't limited to just sitting back and passively watching. Here are some different ways you can earn: 
1. Ad Revenue Sharing: Some platforms share a portion of the ad revenue generated by the videos you watch. This means the more you watch, the more you earn. It's a passive income source, but it can be lucrative over time. 
2. Completing Tasks: On certain websites, you may need to watch videos as part of a task or survey, which can give you money. These tasks often include watching specific videos and providing feedback or answering questions related to the content. 
3. Referral Programs: Some platforms offer referral programs that allow you to earn a commission when you refer others to the platform. If you have a network of friends or followers, this can significantly boost your earnings. 
4. Contests and Prizes: Participate in contests or sweepstakes on video-watching platforms for a chance to win cash prizes. While this is not a consistent source of income, it can be an exciting way to earn big rewards. 
5. Cashback and Reward Points: Some platforms offer cashback or reward points for watching videos, which you can redeem for cash or gift cards. This is an excellent way to get more value from your video-watching activities. 
Choosing Your Genre and Managing Time 
One of the keys to making money by watching videos is choosing the right genre. If you're passionate about certain types of content, it makes the experience more enjoyable. Additionally, managing your time effectively is crucial. Treat this activity as you would any other job – set a schedule and stick to it. This way, you can optimize your earnings while still enjoying your favourite content. 
For example, if you have a particular interest in fashion, you can focus on watching beauty and fashion product reviews, 'Get Ready With Me' videos, etc. This makes the process more enjoyable and allows you to gain expertise in a niche that can be valuable for your viewership and the platform's stakeholders. 
Time management is equally essential. Consistency is key to increasing your earnings. Dedicate specific time slots to watching videos and stick to them. You can even set goals for the number of videos you'll watch each day to ensure steady progress. 
Avoiding Scam and Fraudster Platforms 
While there are genuine platforms like Hipi that pay you to watch videos, there are also numerous frauds and fraudulent websites out there. To avoid falling victim to such scams, keep the following in mind: 
1. Research: Before signing up for any platform, research it thoroughly. Read reviews, check for payment proof, and look for user testimonials. Reliable platforms will have a positive online presence with numerous satisfied users. 
2. Never Pay to Join: Legitimate video-watching platforms almost never ask you to pay a fee to join. Avoid any website or app that asks for money upfront. Their primary goal should be to pay you, not the other way around. 
3. Protect Personal Information: Be cautious about the information you provide. Avoid platforms that ask for sensitive information, such as your Social Security number or bank account details. Your basic information and a payment method should be sufficient. 
4. Check for Payment Options: Ensure the platform offers payment options that you are comfortable with, such as Paytm, Razorpay, gift cards, or direct bank transfers. Trusted platforms typically provide a variety of payment choices. 
Staying Updated with New Opportunities 
The world of online earning is dynamic, with new opportunities emerging regularly. To stay ahead, follow relevant forums, blogs, and social media groups that discuss these opportunities. Additionally, sign up for newsletters and updates from legitimate earning platforms to receive notifications about new nuances. 
In an ever-evolving digital landscape, it's crucial to remain informed about the latest trends and opportunities in the field of video watching for money. The more you adapt and explore new platforms, the more you can increase your earnings. Know how you can earn money as a content creator on Hipi,
here.
Hipi makes Earning through Short Videos Effortless 
Making money by watching videos is a unique and enjoyable way to earn extra income. By understanding the platforms and opportunities, choosing the right genre, and managing your time effectively, you can turn your leisure time into a profitable venture. However, always be cautious of frauds and stay updated with new opportunities to make the most of what is available to you. 
In a world where your attention is a valuable commodity, Hipi helps you leverage it for your benefit. Earning money on Hipi while surfing through videos is an extremely simple process. With the right strategies and precautions, you can make this unconventional income source a reliable part of your financial portfolio. 
So, if you're ready to start earning money by viewing videos, begin your journey today, and watch your income grow as you watch those videos.