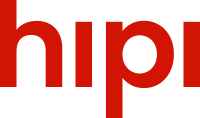 Interviewing Hipi Stars: Their Secrets to Creating Trending Videos
Hipi's Viral Stars: A Glimpse of Interesting mano-a-manos with these Sensations
Entertainment
 | 
written by Jaishree Tiwari
 | 
Created: September 4, 2023
Why do even celebs choose Hipi as the ultimate destination for trending videos? 
In the ever-evolving world of social media, where trends come and go in the blink of an eye, a player that holds its grounds strong- Hipi. This short video application has taken the internet by storm, and with its growing popularity, it's no surprise that some of the most influential creators and artists have joined the Hipi bandwagon. There are so many stars on Hipi that take our breath away with their content, every single day. Amongst these growing individuals are three Hipi stars-
Sireesha Bhagavatula
,
Sai Ketan Rao
, and
Aanchal Munjal
. Let's delve into the captivating interviews done by various known interviewers. In these one-on-ones, they share that they have not only embraced Hipi as a platform but have also shared their amazing experiences and insights into creating trending videos with it. These insightful conversations shed light on their profound connection with Hipi, and how this stage has played a pivotal role in their journeys. 
Sireesha Bhagavatula: From Indian Idol to Hipi G.O.A.T 
Sireesha Bhagavatula
, known for her mesmerizing voice, gained fame on social media before making her mark on television. When asked about the importance of social media for budding artists, she emphasized its role in unveiling an artist's visibility and exposure. She specifically mentioned Hipi and the
Hipi G.O.A.T
contest, which turned out to be a game-changer for her. 
"I am grateful for social media as it has played a huge role in unveiling any artist's visibility and exposure. Not to forget, one app that I would like to give a special shoutout to - Hipi. Hipi hosted an online singing contest called Hipi G.O.A.T where my talent and art were much appreciated, and I won the contest. As a
winner of Hipi G.O.A.T
, I was awarded by the music legends Shilpa Rao and Shankar Mahadevan. This encouraged me to pursue my big singing dream and opened so many more opportunities for me," said Sireesha. 
Sireesha's journey
from Indian Idol to Hipi G.O.A.T brought about an interesting comparison between traditional television reality shows and digital ones. She explained, "Although I started quite early in other languages, my first-ever Hindi reality show was Indian Idol, where I would get 3 to 4 minutes to showcase my talent in various genres. On the other hand, when I contested on Hipi, it's a short video platform, and I've been associated with it right after Indian Idol. The difference I have seen is that we don't have four minutes of time on Hipi. You get just 30 seconds. In that short span, you have to do your best and pick the portions that can showcase your singing talent. That shows our actual talent. Hipi keeps me motivated to record videos every day, allowing me to keep doing what I love the most. It has really helped me understand different aspects." 
Sai Ketan Rao: An All-Rounder Hipi Star 
Sai Ketan Rao
wholeheartedly shares his enormous fan following across various social media platforms. When asked about the responsibility he feels before posting anything or recommending a place or product on social media, Sai expressed his commitment to his followers. 
"Yeah, I feel that responsibility. I make a few jokes here and there on social media, on Hipi also. I take that responsibility because I feel that I am the driving force behind so many people out there who are following me. So, I take that responsibility, and I make such videos. I make casual videos; I really enjoy making casual videos. I also make educative motivational videos that have some motive behind them," Sai shared. 
Sai's choice of Hipi as a platform was strategic, driven by its existing large fandom and maximum reach. He stated, "Hipi already has a big fandom, a big audience of its own. I feel it has maximum reach, and with their reach and my reach, we are collaborating on a very good platform. Hipi is also supporting me in viewership and my audience because it has its own driving force." 
On Hipi, Sai aims to share glimpses of his life, travel adventures, workout routines, and pretty much everything that happens after the director shouts, "Pack up!" This blend of casual and motivational content has resonated well with his audience. 
Aanchal Munjal: Creating Spontaneous Magic on Hipi 
Aanchal Munjal
, with her massive fan following across different age groups, knows the art of connecting with her audience effortlessly. When asked about her mindset before posting on Hipi and other social media platforms, she revealed her spontaneous approach to content creation. 
"Honestly, I don't have to do a lot of brainstorming. When I am shooting for an ad or a film, or even music videos, which I have been doing a lot recently, whenever I get 5-10 minutes of free time, and I'm wearing a particular outfit, I get a vibe - 'This outfit will go very well with that song, let's shoot or make a reel, or let's post this on Hipi!'" Aanchal shared. 
Aanchal expressed her love for Hipi and how it has significantly contributed to her growth as a content creator. She appreciated the platform for giving her videos exponential reach and resonating with her creative spirit. 
Hipi: The Platform for Trending Viral Videos 
In the world of trending viral videos, Hipi has emerged as a powerful player that not only provides creators with a platform to showcase their talents but also connects them with a massive and engaged audience. It offers a unique format, challenging creators to capture their audience's attention in just 30 seconds, a task that requires creativity, precision, and authenticity. 
Many other prominent creators on Hipi like
Sireesha Bhagavatula
,
Sai Ketan Rao
, and
Aanchal Munjal
have embraced Hipi and leveraged it to their advantage. Their experiences highlight the platform's potential for artists, influencers, and content creators looking to make a mark in the digital realm. 
Hipi's appeal lies not only in its large user base but also in its ability to support creators' growth and amplify their reach. The platform is a hub for trending videos, where creativity knows no bounds, and talent finds its rightful spotlight. 
The rising stars on Hipi are the proof that Hipi is more than just a short video application; it's a dynamic stage where dreams come true, talents shine, and trending videos are born. As they continue to inspire and engage their audiences, Hipi's influence in the world of social media is set to grow even stronger, creating a space where trends are set, and creativity knows no limits.