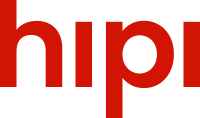 Laugh with Swati Kapoor on Her Latest Funny Videos
All about Swati Kapoor's dedication to her craft that made her a truly remarkable content creator
Entertainment
 | 
written by Jaishree Tiwari
 | 
Created: July 18, 2023
Actress-Model
Swati Kapoor
has taken the concept of 'laughter is the best medicine' to heart, and she is showcasing her talent and humour through her lip-sync videos. With her impeccable expressions and acting skills, she is injecting a dose of laughter into her content, leaving her audience in splits.
Swati Kapoor's acting skills
also play a vital role in enhancing the humour in her 
funny videos
. She brings life to each character she portrays, exaggerating their quirks and idiosyncrasies to elicit laughter from her viewers. Whether the portrayal through facial expressions, comical gestures, or over-the-top reactions, she consistently delivers a delightful and amusing performance.
Moreover, Swati Kapoor's dedication to her craft is evident in the attention to detail she puts into every video. She carefully selects the right background settings, costumes, and props to enhance the comedic effect and ensure a visually appealing experience for her audience.
Through her content, Swati Kapoor has managed to create a positive and joyful online space. Her infectious laughter and genuine enthusiasm radiate through the screen, leaving a lasting impact on her viewers. Her lip-sync videos not only entertain but also serve as a reminder of the importance of laughter in our lives.
In a world that can sometimes be overwhelming and challenging, Swati Kapoor's ability to make people laugh is a breath of fresh air. Her commitment to using her talent for spreading joy and happiness is truly commendable. By embracing this mantra and infusing humour into her lip-sync videos, she has become a beacon of laughter and a source of inspiration for her fans.
Swati Kapoor's dedication to her craft and her ability to bring a smile to people's faces through her content make her a truly remarkable actress-model. Her on-point expressions, acting skills, and comedic talent continue to captivate audiences, proving that laughter truly is the best medicine
Swati Kapoor embarked on her television career in 2010 with the Hindi drama series 'Kaali – Ek Agnipariksha,' where she portrayed the character of Rachana. This marked her entry into the world of acting, and since then, she has been a part of more than 15 television shows, showcasing her versatility and talent.
Currently, Swati Kapoor is working in an Indian fantasy romantic drama television series called 'Dhruv Tara - Samay Sadi Se Pare.' In the show, she portrays the role of Ayesha Malhotra, captivating audiences with her portrayal of a character caught amid mystical and romantic circumstances.
In a recent interview conducted in March 2023, Swati Kapoor was asked about her favouritescenes from the shows she has done in the past. She specifically mentioned that 'KundaliBhagya' holds a special place in her heart, as it provided her with some of the most memorable scenes of her career so far. This popular Indian television drama allowed her to showcase her acting skills and leave a lasting impact on the audience.
In addition to her television work, Swati Kapoor has also made a mark in both Hindi and Punjabi cinema. Her film career began with a Punjabi movie titled 'Mr and Mrs 420' in 2014, where she portrayed the character of Rano, the love interest of one of the male protagonists. This venture paved way for her into the Hindi film industry.
Since then, Swati Kapoor has appeared in three other Hindi films. She was also part of the movie 'Mere Genie Uncle' in 2015, followed by 'Fuddu' in 2016. These films showcased her acting abilities and further expanded her reach in the industry. Her most recent Hindi film release is 'Tadap' in 2021, where she displayed her talent in a different genre, and boy what a movie to watch.
In another interview conducted several years ago, Swati Kapoor expressed her aspiration to take on diverse acting roles, working alongside various Bollywood actors, ranging from Ranbir Kapoor to Shahrukh Khan. Her enthusiasm for challenging herself and exploring different facets of her craft is evident in her choice of roles and her desire to collaborate with esteemed actors in the industry.
Over the years, Swati Kapoor's role models have evolved, but she holds profound appreciation and admiration for Silver Screen actresses Katrina Kaif and Deepika Padukone. These talented actresses have left an indelible impression on Swati Kapoor, inspiring her to continuously improve her skills and carve her own path in the industry.
Swati Kapoor's journey from television to film has been marked by her dedication, versatility, and love for her craft. Her notable performances in both mediums have earned her recognition and a growing fan base. As she continues to explore new opportunities and challenge herself as an actress, audiences can eagerly anticipate witnessing her talent unfold on both the small and big screens.
Lately, we have been seeing Swati having so much fun creating short funny videos and reels,which always have ample amount of humour in it. We can often witness her picking up funny audios and creating hilarious lip-sync reels on them.
Swati Kapoor expresses her love for Bollywood by creating captivating lip-sync videos on popular Hindi film songs. Dressed in beautiful Indian and Western attire, she showcases her acting and lip-syncing skills with grace and precision. From romantic melodies to peppy dance tracks, Swati Kapoor's performances pay homage to the rich culture and music of Bollywood. With her expressions and synchronized movements, she creates a connection with her audience, evoking nostalgia and fond memories. Through her videos, Swati Kapoor celebrates the beauty and emotions associated with Bollywood music in a visually stunning and engaging manner.
In addition to her lip-sync videos, Swati Kapoor also indulges in the world of fashion and cooking. Through her 'Get Ready With Me' series, she showcases vibrant and beautiful outfits, ranging from pretty dresses to trendy kurta sets. Her fashion choices are eye-catching and leave a lasting impression. Furthermore, she adds a touch of fun and creativity to her cooking videos by incorporating quirky elements like playing around with groceries, making the experience enjoyable and entertaining for her viewers. Swati Kapoor's versatility shines through as she effortlessly combines fashion and culinary arts, bringing joy and style into her content.
Her knack for picking the perfect dialogues or songs and syncing them flawlessly with her expressions and body language is truly commendable. Swati Kapoor's on-point comedic timing and ability to capture the essence of the characters she portrays add an extra layer of hilarity to her videos.
What sets Swati Kapoor apart is her versatility and adaptability. She can effortlessly switch between different genres and moods, from light-hearted
comedy
to witty sarcasm or even heartfelt emotions. Her ability to evoke laughter through her content demonstrates her understanding of the nuances of comedy and her commitment to providing quality entertainment.
Swati Kapoor has recognized the power of laughter and its ability to uplift people's spirits. In an era where stress and challenges are a part of daily life, she has found a unique way to bring joy and amusement to her followers. By creating lip-sync videos, she not only entertains but also connects with her audience on a deeper level.