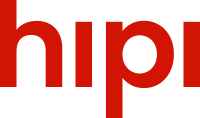 Mastering the Hook Step: A Key Skill for Team India's World Cup Matches
Hooking Your Way to Victory: World Cup Mastery Unveiled
Entertainment
 | 
written by Jaishree Tiwari
 | 
Created: November 16, 2023
Cricket and dance – two distinct forms of skills that have come together in an unexpected fusion. In a celebration of the ongoing World Cup and to support Team India, creators on Hipi have started a trend that's taking social media by storm. It's called the "hook step," and it's all part of the #BleedBlueOnHipi challenge. With their innovative and spirited dance moves, creators are recording videos to show their unwavering support for the Indian cricket team. The hook step has become the anthem of the cricketing world, and this blog is your guide to mastering it and joining the #BleedBlueOnHipi movement. 
Understanding the Hook Step 
Before diving into the intricacies of mastering the hook step, let's break down what this dance move is all about. The hook step is a dance move that has gone viral, thanks to its catchy tune and simplicity. Inspired by the cheering cricket crowd, the move is a simple rhythmic hand gestures to encourage the 'Men in Blue.' 
The dance move begins with claps, and a swift movement of the arms up and down towards either side of the body as if the crowd rose up because
Virat Kohli
just hit a Six. This is swiftly followed by a graceful, hip-hop-infused sway of the hips and a snazzy shuffle of the feet. It's a fun, energetic, and undeniably cool move that's become the signature dance for cricket enthusiasts on Hipi. The hook step not only expresses support for Team India but also showcases a fusion of cricket and dance – a true embodiment of the
#BleedBlueOnHipi challenge
.
Tips for Mastering the Hook Step 
Now that we've got the basics down, let's delve into some key tips to help you master the hook step like a pro: 
1. Break It Down: Like any dance move, it's important to break the hook step down into smaller parts. Start by practicing the arm movement, then add the hip sway, and finally the foot shuffle. Slowly piece these elements together until you have a seamless hook step. 
2. Watch and Learn: Take advantage of the countless videos available on Hipi, featuring creators who have already mastered the hook step. Watching them can give you a clear visual of how the dance move should look and help you get the timing right. 
3. Mirror It: If you're having trouble with coordination, try mirroring the dance step. Stand in front of a mirror and practice the hook step while watching your reflection. This can make it easier to grasp the movements. 
4. Practice, Practice, Practice: Rome wasn't built in a day, and neither is dancing expertise. Practice makes perfect, so dedicate some time each day to honing your hook step skills. With persistence, you'll undoubtedly improve, and make Team India get the trophy home! 
5. Create Your Style: While it's essential to learn the basic hook step, don't forget to add your unique flair. Express yourself through your dance, making it a reflection of your personality and support for Team India. 
Different Types of Hook Shots and When to Use Them for Hipi Videos 
 Just like cricket has various types of hook shots, you can also incorporate different variations of the hook step into your Hipi videos to keep things exciting and engaging. Here are a few variations and when to use them: 
1. The Classic Hook Shot: This is your go-to move for most situations. Use the classic hook step when you want to show your unwavering support for Team India in a straightforward and enthusiastic manner. 
2. The Reverse Hook Shot: In cricket, this shot is played when the ball is on the leg side, and it's an unconventional move. Incorporate a reverse hook step in your Hipi video when you want to surprise your viewers and add an element of unpredictability. 
3. The Lofted Hook Shot: When a cricketer wants to send the ball sailing into the stands, they play a lofted hook shot. Use a lofted hook step by using all the space available to you in your video when you want to convey your belief in Team India's ability to hit it out of the park. 
4. The Controlled Hook Shot: Sometimes, cricketers need to control the ball while playing the hook shot to keep it grounded. Add some extra elements and show your dance flair.  Use the controlled hook step in your video when you want to emphasize Team India's skill and precision on the field. 
5. The Power Hook Shot: To demonstrate your unshakeable faith in Team India's power-packed performance, incorporate the power hook step into your video. It exudes strength and confidence, just like the Indian cricket team. 
The #BleedBlueOnHipi challenge has brought together the worlds of cricket and dance in an exhilarating fusion. The hook step, inspired by the cheering crowd in cricket, has become the symbol of unmoving support for Team India in the ongoing World Cup matches. By mastering this dance move and adding your unique style, you can make a significant contribution to this movement and show your love for Indian cricket. 
So, whether you're a seasoned dancer or a beginner, there's no excuse not to join the #BleedBlueOnHipi challenge. With the tips and variations provided in this guide, you're well on your way to becoming a pro at the hook step. Just remember that practice, perseverance, and a dash of creativity can go a long way in creating an exciting Hipi video that will have everyone cheering for Team India. 
To make things even more exciting, you can use the #BleedBlueOnHipi effect available in the effects section of the app while recording your videos. This effect adds an extra layer of enthusiasm and support, making your videos even more impactful. So, let's come together, show our love for Team India, and create a wave of #BleedBlueOnHipi videos that will echo across social media and beyond. Get ready to dance, cheer, and celebrate – it's time to master the hook step and let Team India feel our love and support for them!