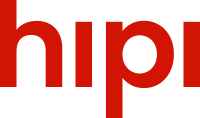 Monetization Opportunities for Short Video Creators on Hipi App
Maximizing Your Earnings: A Roadmap for Success on Hipi App
Entertainment
 | 
written by Jaishree Tiwari
 | 
Created: September 25, 2023
Short video creators have taken the digital world by storm, captivating audiences with their creativity and storytelling prowess. Platforms like Hipi have become the playground for these talented individuals to showcase their skills and entertain millions. But what's even more exciting is that short video creators can now turn their passion into a profitable venture. In this article, we'll explore the various ways in which short video creators can make money on the Hipi app. 
How can short video creators monetize their content on Hipi? 
Before we dive into the specific monetization opportunities, let's understand how short video creators can make the most of their presence on Hipi. It's essential to build a strong foundation to maximize your earning potential. Ensure you create high-quality, engaging content that resonates with your audience. Consistency and creativity are key to growing your followers and views on the platform. With these basics in mind, let's explore the monetization options available. 
What is the Creator Select Program on Hipi? 
 The
Creator Select program
on Hipi is a golden ticket for short video creators looking to monetize their content effortlessly. This program offers a unique opportunity for creators to incorporate shoppable products into their content. These products will appear as clickable links in the eligible uploaded videos on the app. To become
eligible
for this program, you must meet specific criteria: 
1. You must be 18 years or older
2. Have a minimum of 1,000 followers on Hipi
3. Accumulate a total of 50,000 video views
4. Adhere to Hipi's community guidelines
Once a creator meets these requirements, their profile becomes eligible for the Creator Select program. This program is a fantastic way to leverage your creativity and start earning from your content's performance without any additional steps. It not only rewards your talent but also supports diversity on the platform. Remember, the more engaging your content, the higher your chances of meeting the eligibility criteria. 
How can short video creators earn money by participating in different challenges? 
Short video creators can earn money
by participating in different challenges on Hipi through happening challenges regarding current trends and talent-based. There are rewards and prizes offered by the platform for the winners. Hipi frequently hosts various challenges and contests, each with its own set of rules and criteria. Creators who successfully complete these challenges and garner attention can win cash prizes, gifts, or even brand collaborations, depending on the specific challenge's theme and objectives. It's a fun and engaging way for creators to showcase their skills while earning on the Hipi app. 
 While the opportunities to make money on Hipi are exciting, it's crucial to optimize your monetization strategy. Here are some tips to help you make the most of your presence on the platform: 
1. Stay Consistent: Consistency is key to building a loyal following. Post regularly to keep your audience engaged. 
2. Engage with Your Audience: Interact with your followers through comments and messages. Building a personal connection can lead to greater support and engagement. 
3. Experiment with Content: Don't be afraid to try new things and experiment with different content formats. Keep an eye on what resonates most with your audience. 
4. Promote Your Content: Share your Hipi videos on other social media platforms to expand your reach and attract more viewers. 
5. Collaborate with Others: Collaborations with fellow creators through Hipi's Duet feature and other methods can introduce your content to new audiences and boost your visibility. 
6. Stay Informed: Keep yourself updated on Hipi's latest hashtag challenges and trends to adapt your content strategy accordingly. 
In conclusion, short video creators have a world of opportunities to monetize their content on the Hipi app. Whether you're a seasoned creator looking to join the Creator Select Program or a newcomer aiming to earn rewards by crafting engaging content, Hipi offers something for everyone. With dedication, creativity, and a strategic approach, you can turn your passion for short videos into a lucrative venture on Hipi. So, get ready to unleash your creativity and start making money while doing what you love on Hipi!