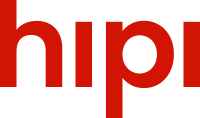 Remembering Sidhu Moosewala: A musical legacy that transcends time
Honoring the life and legacy of the iconic Punjabi music sensation
Entertainment
 | 
written by Rhutuja Rajiv Asekar
 | 
Created: June 11, 2023
In the world of Punjabi music, Sidhu Moosewala was an iconic figure whose talent and charisma captivated millions of fans. Though he may no longer be with us, his music and impact continue to resonate. In this blog, we pay tribute to his extraordinary journey, his musical achievements, and the unforgettable moments that defined his career. 
Born in the village of Moosa in Punjab, India,
Sidhu Moosewala
discovered his passion for music at a young age. Influenced by legendary Punjabi artists, he began honing his skills as a songwriter and vocalist. Sidhu's lyrics were deeply rooted in the culture and realities of his surroundings, capturing the essence of Punjabi life. His raw and honest approach to music resonated with listeners, quickly propelling him to stardom. 
Sidhu Moosewala's breakthrough came with his debut album 'PBX1', released in 2018. The album was a massive hit, with tracks like 'Warning Shots' and 'Selfmade' showcasing his unique style and lyrical prowess. Sidhu's music had a magnetic appeal, crossing borders and capturing the hearts of fans worldwide. His collaborations with renowned artists, both in India and internationally, further solidified his position as a global music sensation. 
Throughout his career,
Sidhu Moosewala
delivered several unforgettable moments that will forever be etched in the memories of his fans. His live performances were electrifying, with his commanding stage presence and infectious energy captivating audiences. Songs like 'Legend', 'Same Beef', and 'Jatt Da Muqabala' became anthems, blending traditional Punjabi elements with contemporary beats. 
Beyond his musical achievements, Sidhu Moosewala's lyrics often tackled social issues and celebrated the Punjabi spirit. He fearlessly addressed topics like drugs, social inequality, and the struggles of everyday life. His ability to connect with listeners on a deep emotional level earned him a dedicated fan base that revered his authenticity and unfiltered approach. 
Sidhu Moosewala's fans continue to pay heartfelt tribute to their beloved artist on Hipi, a platform that celebrates creativity and self-expression. In the wake of his untimely passing, fans have flocked to Hipi to share their memories, emotions, and gratitude for the music that touched their lives. From heartfelt covers of his popular songs to emotional spoken word performances dedicated to his legacy, the Hipi community has become a gathering place for fans to come together and honor the impact Sidhu Moosewala had on their lives. Through the power of his music, his fans keep his spirit alive, ensuring that his memory and contributions to the Punjabi music industry endure. 
Although Sidhu Moosewala's life was tragically cut short, his impact on
Punjabi music
will continue to reverberate for generations to come. His distinctive style, powerful vocals, and poignant lyrics set him apart as a true artist. Sidhu's success paved the way for a new wave of Punjabi musicians, inspiring them to embrace their roots and express their artistry fearlessly. 
Sidhu Moosewala's music transcended boundaries, touching the hearts of millions. As we remember his incredible journey, we celebrate his contributions to Punjabi music and the indelible mark he left behind. Sidhu's legacy will forever remind us of the power of music to unite, inspire, and ignite our spirits. Rest in peace, Sidhu Moosewala. Your music will live on.