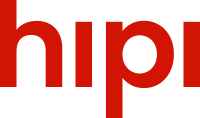 Remembering Sushant Singh Rajput: A brilliant star who shone too briefly
Reflecting on Sushant Singh Rajput's life, loss, and lasting Influence
Entertainment
 | 
written by Rhutuja Rajiv Asekar
 | 
Created: June 27, 2023
On this solemn day, we gather to remember and honor the exceptional talent that was Sushant Singh Rajput. As we mark the anniversary of his untimely departure, we reflect on his incredible journey, celebrate his vibrant life, revisit his unforgettable performances, and acknowledge the profound impact his sudden death had on us all. Join us as we pay tribute to a star whose light continues to shine in our hearts and minds.
Sushant Singh Rajput's journey to stardom
Sushant Singh Rajput's ascent in the film industry was nothing short of meteoric. From his humble beginnings as a television actor to his breakthrough in Bollywood, he proved time and again that dreams can be turned into reality. Sushant's journey was a testament to his unwavering determination, relentless pursuit of excellence, and undying passion for his craft. He dared to dream big and fearlessly chased after his aspirations, defying gravity and societal norms. 
The multifaceted persona of Sushant Singh Rajput
Beyond his on-screen persona, Sushant was a man of many dimensions. He possessed a keen intellect, a love for science and astrophysics, and an insatiable curiosity that drove him to explore the realms of knowledge. Sushant's thirst for learning knew no bounds, and he voraciously consumed literature, delving into the mysteries of the universe. His quest for understanding went hand in hand with his artistic pursuits, shaping him into a true polymath. From painting to poetry, from dancing to philanthropy, he embraced every opportunity to express himself creatively and make a positive impact on the world. 
Sushant's Unforgettable Performances in Indian Cinema
In his tragically short career, Sushant delivered performances that will forever be etched in the annals of Indian cinema. Whether it was his captivating portrayal of the enigmatic Mahendra Singh Dhoni in 'MS Dhoni: The Untold Story' or his nuanced depiction of the tormented Mansoor in 'Kedarnath', he breathed life into every character he inhabited. Sushant had an uncanny ability to immerse himself fully in his roles, leaving audiences captivated and emotionally invested. His performances transcended time and left an indelible impact on viewers, stirring a range of emotions and provoking introspection.
The news of Sushant's untimely demise sent shockwaves through the nation, leaving us grappling with a profound sense of loss. It was a heartbreaking reminder that the pursuit of fame and success does not shield one from the trials and tribulations of life. Sushant's passing became a catalyst for important conversations about mental health, the pressures of the entertainment industry, and the need for greater empathy and support systems. It shed light on the importance of nurturing the well-being of artists and cultivating a culture that prioritizes mental wellness. 
Though Sushant is physically absent, his spirit continues to inspire and motivate countless individuals. His infectious smile, boundless energy, and unwavering passion for his craft are etched in our collective memory. Sushant's legacy extends far beyond the realm of cinema. He ignited a flame of hope in the hearts of aspiring actors and dreamers, encouraging them to believe in themselves and chase their aspirations fearlessly. His philanthropic endeavors, such as supporting education for underprivileged children, serve as a testament to his compassionate nature and desire to make a positive difference in society. 
Sushant's untimely demise and its impact
Sushant's death left us with a thousand words unspoken, a profound message that echoes through the corridors of our minds. It serves as a poignant reminder to prioritize mental well-being, to cherish our loved ones, and to embrace the fleeting nature of life itself. Sushant's absence compels us to reflect on the fragility of our existence and to live each day with gratitude, purpose, and compassion. 
As we remember Sushant on this solemn occasion, let us not confine our memories to the characters he portrayed or the fame he achieved. Instead, let us focus on the person he was - an eternal dreamer, a passionate artist, a curious soul, and a beacon of light for many. Behind the charming smile and infectious energy was a man who navigated both success and setbacks with grace and resilience. He embraced his vulnerabilities, spoke openly about his struggles, and encouraged others to do the same. Sushant's legacy lies not only in his on-screen performances but in the way he inspired others to embrace their own journeys, unapologetically. 
The enduring legacy of Sushant Singh Rajput
Sushant's sudden departure had a profound impact on the industry and its approach towards mental health. It sparked conversations about the need for a more empathetic and supportive environment for artists, where their well-being takes precedence over commercial success. The incident prompted a reevaluation of the pressures faced by those in the limelight and a call for systemic changes to protect the mental health of individuals working in the entertainment industry. Sushant's absence became a rallying cry for change, igniting a collective determination to create a healthier and more compassionate space for artists to thrive. 
In the wake of Sushant's passing, fans, fellow actors, and the entertainment fraternity came together in a shared sense of grief and remembrance. The outpouring of love, tributes, and messages of support served as a testament to the impact Sushant had on the lives of many. Social media platforms became a virtual memorial, where people shared their fondest memories, celebrated his talent, and expressed their longing for the void he left behind. It showcased the power of unity, compassion, and the ability of art to bring people from diverse backgrounds together. 
Sushant Singh Rajput's everlasting light
As we commemorate Sushant's death anniversary, let us channel our emotions into meaningful action. Let us actively work towards creating a more inclusive and supportive society that values the well-being of its individuals. Let us support organizations working tirelessly to promote mental health awareness, provide resources for those in need, and dismantle the stigma surrounding mental illness. We can honor Sushant's memory by embodying the qualities he stood for - resilience, curiosity, kindness, and the pursuit of excellence. 
Sushant Singh Rajput, a radiant star who graced our lives with his talent and spirit, continues to be deeply missed. His journey serves as an inspiration for aspiring artists, dreamers, and individuals striving to make a difference in the world. As we remember him on this solemn occasion, let us celebrate his life, cherish his contributions, and commit ourselves to create a world where the well-being of every individual is valued and nurtured. Sushant, your light will forever guide us, and your legacy will continue to inspire generations to come. Rest in peace, dear star.