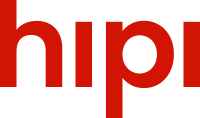 Ruhi Chaturvedi, the B-Town actress talks on Empowering Creativity, Journey as an Actress, and Creator Select Program on Hipi
Explore how #CreatorSelectProgram is helping creators monetize through their videos
Entertainment
 | 
written by Ruhi Chaturvedi
 | 
Created: September 26, 2023
As an actress, I've been fortunate to be a part of some remarkable projects in the world of television and film. Over time, I've witnessed the rapid evolution of the entertainment industry, especially with the advent of digital platforms that have opened up exciting new avenues for artists to connect with their audience.
In tandem with my acting career, I found myself delving into the world of social media. It's a platform that not only allows me to express myself but also enables me to interact with fans on a more personal level. Today, I want to share my experience with Hipi and it's exclusive #CreatorSelectProgram, that allows
creators to earn money
while doing what they love.
Discovering the Digital Horizon 
Transitioning from the traditional screen to the digital one was an exhilarating experience. It presented me with a fresh canvas to express my creativity, showcase my interests, and connect with a diverse global audience. The engagement and response from my fans were incredibly encouraging, motivating me to delve deeper into this dynamic world.
The Impactful Role of Social Media 
Social media is more than just a tool for personal expression. It's a space where artists can share their creativity, opinions, and even advocate for causes they believe in. This platform provided me with a voice to address various social issues close to my heart, creating a community of like-minded individuals who share my concerns.
Encountering Hipi's #CreatorSelectProgram 
In my journey, I came across
Hipi's #CreatorSelectProgram
- a platform that not only supports content creators but also provides them with an avenue to monetize their content. This discovery was a revelation! The program offered a unique opportunity for artists like me to gain recognition for our efforts and be rewarded for our creativity.
Monetizing Creativity 
The #CreatorSelectProgram is a beacon for content creators, offering them an opportunity to earn from their content. It's a game-changer for individuals who pour their heart and soul into creating quality content, ensuring that they receive the recognition and compensation they truly deserve. But it's not all about the money – the Hipi community is like a family that supports and uplifts each other. The camaraderie and positive energy here are truly out of this world!
A Nurturing Space for Talent 
Hipi has fostered an environment that nurtures creativity. The program provides creators with the necessary tools, resources, and guidance to thrive. With opportunities ranging from brand collaborations to sponsorships, the program has relieved me of financial concerns, allowing me to focus solely on my creative process.
Shaping the Future of Content Creation 
Platforms like Hipi are at the forefront of the digital revolution. They are not just building a community of diverse content creators but also redefining how artists are valued for their work. 
In conclusion, my journey as an actress and content creator has been enriched by the opportunities presented by platforms like Hipi. The #CreatorSelectProgram has been instrumental in helping me monetize my content and ensuring that artists are rightfully recognized for their contributions.
I'm eager to see how this program continues to empower creators and shape the future of content creation. Together, we are rewriting the narrative on how artists are valued in the digital age.