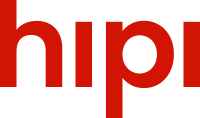 Short Video Challenges: A Comprehensive Guide to Participating and Winning
Navigating the Popularity Surge of Short Video Challenges
Entertainment
 | 
written by Jaishree Tiwari
 | 
Created: October 2, 2023
Short video platforms have revolutionized how we consume and create content. They offer a unique blend of entertainment, creativity, and social interaction. One of the most exciting aspects of these
short video apps
is the proliferation of short video challenges. These challenges offer users an opportunity to showcase their creativity, connect with others, and even win exciting prizes. In this comprehensive guide, we will explore how users can participate in popular short video challenges and increase their chances of winning. 
Understanding Short Video Challenges 
Short video challenges are user-generated contests or trends that circulate across various short video apps like
Hipi
and more. These challenges typically involve creating a short video, usually set to music, that follows a specific theme or trend. Users are encouraged to put their unique spin on the challenge while adhering to its core concept. 
Choosing the Right Challenge 
The first step in participating in short video challenges is selecting the right one. With a multitude of hashtag challenges available on Hipi like
#BigB
,
#ILoveShraddha
,
#BleedBlueOnHipi
, etc., it's essential to choose those that align with your interests and talents. When deciding on a challenge, consider the following: 
1. Relevance: Does the challenge resonate with you? Can you create relevance to the theme or concept in your video? 
2. Creative Potential: Can you bring something unique to the challenge? Can you add your personal flair to it? 
3. Popularity: Some challenges gain more traction than others. Participating in trending challenges can increase your chances of visibility and engagement. 
4. Time and Resources: Consider the time and resources required for each challenge. Ensure you can commit to it fully. 
Creating Your Challenge Entry 
Once you've selected a challenge, it's time to create your entry. Here are some tips to help you stand out: 
1. Originality: While it's essential to follow the basic rules of the challenge, don't be afraid to infuse your creativity and originality into your video. Think outside the box. 
2. Editing: Pay attention to the quality of your video. Good lighting, clear audio, and smooth editing can make a significant difference. 
3. Engaging Content: Make your video engaging from the very beginning. Capture the viewer's attention within the first few seconds. Incorporate trending audios, filters, and effects and use similar features that can enhance the outlook. 
4. Incorporate Trends: If the challenge involves specific trends or popular music, consider incorporating them into your video to increase its appeal. 
5. Tell a Story: Many successful challenge entries tell a short, compelling story. Think about how you can convey a message or evoke emotions in your video.
Leveraging Short Video App Features 
Short video apps provide several features that can enhance your challenge entry: 
1. Music Library: Hipi has a well-defined music library, catering to many specific hashtag challenges. Choose the right track to complement your video's theme. 
2. Filters and Effects: Experiment with filters and effects to make your video visually appealing. 
3. Text and Captions: Use text overlays or captions to add context or humour to your video. For example, "POV: Me on a date", "Get Ready With Me", etc. 
4. Hashtags: Incorporate relevant hashtags in your video description to increase its discoverability. 
Engaging with the Community 
Participation in short video challenges isn't just about creating great content; it's also about engaging with the community. Here's how you can do that: 
1. Interact with Others: Comment on and like other participants' videos. Engaging with the community can increase your visibility. 
2. Collaborate: Consider collaborating with other users on the same challenge. Use Hipi's Duet feature. This can broaden your reach and introduce you to new audiences. 
3. Respond to Comments: Responding to comments on your video can foster a sense of community and encourage others to engage with your content and develop a relationship with you as a video creator. 
Increasing Your Chances of Winning 
While winning a
short video challenge
is never guaranteed, there are strategies to increase your chances: 
1. Consistency: Stay active on the platform and participate in multiple challenges. Consistency can help you gain followers and recognition. If you keep popping up on your audience's screens from time to time, they will start recognizing you. 
2. Timing: Post your video during peak hours when more users are online to maximize visibility. Optimal social media posting times: 6 PM - 9 PM, 12 PM - 3 PM, and 3 PM - 6 PM. The best day is Saturdays. However, dig in more and find out whatever suits your content and schedule. 
3. Promote Your Entry: Share your video on other social media platforms to encourage friends and followers to engage with it. 
4. Learn from Feedback: Pay attention to feedback and analytics. Understand what works and what doesn't and improve your content accordingly. 
5. Stay Informed: Keep an eye on trending challenges and be ready to jump on them early for maximum exposure. 
To sum up, short video challenges on various short video apps offer a fantastic opportunity for users to showcase their creativity and potentially win exciting prizes. By selecting the right challenges, creating engaging content, and actively participating in the community, you can increase your chances of not only winning but also growing your presence on these platforms. Remember that success in these challenges often requires a mix of creativity, strategy, and persistence. So, go ahead, explore the world of short video challenges, and let your creativity shine.