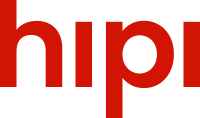 Showcasing the Winners of Hipi's Recent Contests
Short Videos, Big Dreams: Hipi's Champions Take the Stage
Entertainment
 | 
written by Jaishree Tiwari
 | 
Created: September 16, 2023
Why are Hipi's viral videos users' first choice?
In the ever-evolving landscape of social media, short-form videos have emerged as a formidable channel for creative expression. Amidst a multitude of platforms catering to this burgeoning trend, Hipi has progressively ascended to a position of prominence. Through its distinctive methodology of nurturing talent and stimulating creativity, Hipi has effectively transformed into a fertile ground for budding content creators seeking to make their mark in the digital realm. As we embark on this journey today, we are thrilled to present to you the triumphant champions of Hipi's most recent competitions, where the spotlight unequivocally illuminated the domain of short videos, and the brilliance of talent shone more brilliantly than ever before. 
Hipi Lip Sync Battle: Sneha Tomar & Rahul Jha
When it comes to lip-syncing, Hipi knows how to spot the real sensations. The
Hipi Lip Sync Battle contest
saw an incredible turnout of 550K lip-sync sensations who took the platform by storm. Their combined efforts garnered a staggering 1.5 billion views, highlighting the power of short videos in today's digital landscape. 
Among this galaxy of talent, two shining stars emerged victorious:
Sneha Tomar
and
Rahul Jha
. Their electrifying performances captivated the audience and the judges alike, securing their spot as the winners of the Hipi Lip Sync Battle. But their journey didn't end there. As a testament to their exceptional talent, they were offered the opportunity of a lifetime – to become the lead protagonists in a music video under the prestigious Zee Music Company label. 
The excitement didn't stop with just a music video deal. Sneha Tomar and Rahul Jha were also rewarded with a generous cash prize of Rs. 1 lakh. It's a testament to Hipi's commitment to nurturing and promoting talent that goes above and beyond expectations. These winners are living proof that in the world of lip-syncing videos, dedication and passion can lead to remarkable opportunities. 
Hipi G.O.A.T. 2 Singing Challenge: Pratiksha Deka & Supratip Bhattacharya 
But Hipi's commitment to displaying talent doesn't stop at lip-sync challenges and dancing videos. The
Hipi G.O.A.T. 2 singing challenge
was another testament to their dedication to celebrating artistry in its various forms. With a whopping 350K number of soulful singing performances, the platform saw a wave of musical talent flooding in. These singers collectively garnered a jaw-dropping 1.2 billion views under the Hipi G.O.A.T. 2 tag, proving that short videos can be a stage for melodious voices as well. 
Out of this pool of incredible vocalists,
Pratiksha Deka
and
Supratip Bhattacharya
emerged victorious. Their captivating singing performances resonated deeply with the audience and judges, earning them the well-deserved title of 'Winner' in the Hipi G.O.A.T. 2 singing challenge. But their journey was far from over. 
Just like Sneha Tomar and Rahul Jha, Pratiksha Deka and Supratip Bhattacharya were offered the opportunity to become the lead vocalists in a music video under the prestigious Zee Music Company label. This once-in-a-lifetime chance to shine on a bigger stage is a proof of Hipi's commitment to recognizing and nurturing talent in all its forms. 
And, of course, there was a substantial reward to accompany their victory. Pratiksha Deka and Supratip Bhattacharya were presented with a generous cash prize of Rs. 1 lakh, further acknowledging their exceptional talent and dedication. 
What sets Hipi's short videos apart? 
In a world where social media platforms often overlook genuine talent in favour of fleeting trends, Hipi stands out as a platform that values creativity, dedication, and authenticity. These two contests, Hipi Lip Sync Battle and Hipi G.O.A.T. 2 singing challenge are shining examples of how Hipi not only provides a stage for talented individuals but also rewards them with life-changing opportunities and monetary gratifications. 
What sets Hipi apart is its ability to harness the power of short videos and transform them into vehicles of artistic expression. Whether it's dance videos that go viral or soul-stirring singing performances, Hipi knows how to recognize and celebrate talent that deserves the spotlight. 
In an era where social media platforms are abundant, Hipi stands out by fostering a sense of community among its users. It's not just about competing; it's about collaboration and growth. The contests on Hipi are not just about winning; they're about learning, improving, and discovering one's true potential. 
The success stories of Sneha Tomar, Rahul Jha, Pratiksha Deka, and Supratip Bhattacharya are inspiring reminders that short videos can be more than just entertainment – they can be a platform for highlighting extraordinary talent to the world. Hipi has proven time and again that it is not just another social media platform; it is a launchpad for dreams and aspirations. 
Is Hipi the best short video platform? 
Hipi is a vibrant platform that thrives on diversity in its short videos. From the heartwarming world of pet cuteness to the adrenaline-pumping realm of extreme dance videos, and the hilarious skits that make you laugh till your sides hurt, Hipi brings you a kaleidoscope of content. Whether you're into cooking, fashion, dance, or simply looking for a daily dose of inspiration, Hipi has you covered. With creators from all walks of life, Hipi's short videos span multiple genres, ensuring there's something to captivate and entertain everyone. It's a world where creativity knows no bounds, and every scroll reveals a delightful surprise.