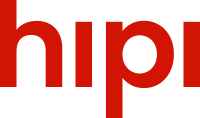 Stay up to date with the social media star – Shivangi Khedkar
Shivangi shows us that she is just not all work, but has a vibrant side to her as well
Entertainment
 | 
written by Gabriella A
 | 
Created: May 11, 2023
Since her promising debut in Tollywood, the new age actress Shivangi Khedkar has gained growing recognition as an upcoming star. She became a well-known face playing the lead role of Pallavi Deshmukh in the popular series 'Mehendi Hai Rachne Waali'. In the series, she is a strong-willed and independent woman who runs her family's saree shop in the city of Hyderabad. Her life takes a dramatic turn when she meets Raghav Rao, a wealthy businessman played by actor Sai Ketan Rao. Despite their initial animosity, Pallavi and Raghav develop a complex relationship that forms the central focus of the show. 
Shivangi Khedkar
's portrayal of Pallavi has received critical acclaim, with many viewers praising her performance for its depth and authenticity. She has won over audiences with her portrayal of a confident, modern woman who is not afraid to stand up for herself and fight for what she believes in. Her chemistry with Sai Ketan Rao has also been a highlight of the show, and their on-screen relationship has become a fan favourite.  
Her incredible on-screen chemistry with the handsome Raghav Rao, better known by his stage name
Sai Ketan Rao
, is one of the main reasons for the success of the show. Fans were in love with this cute pair and coined their ship name as 'Saishi' which is hugely popular across their fandoms. 
While Shivangi has been steadily entertaining us in the realm of TV series, she has now blazed her own trail in the world of social media. Her presence on Instagram, YouTube and Hipi is simply mind-blowing.  
This comes as no surprise that Shivangi is an all-rounder when it comes to producing stellar content. She doesn't restrict herself in making only one-style of video, but a plethora of engaging ones. This is amply evident in her Hipi profile as she has something of interest for everyone. Shivangi seamlessly bridges the gap between the world of acting and social media by doing fun lip-sync videos.  
Shivangi's love for entertainment is not just on the surface, but it runs deeper, and it can be seen through her enjoyable excursion to the National Museum of Indian Cinema to learn more about the roots, genesis and history of cinema. The National Museum of Indian Cinema (NMIC) is a museum dedicated to Indian cinema, located in Mumbai, India. It was established in 2019 by the Ministry of Information and Broadcasting, Government of India, to showcase the rich history and cultural significance of Indian cinema. The museum is spread over two buildings, and it houses a collection of artifacts, film memorabilia, and interactive exhibits that trace the evolution of Indian cinema from its early days to the present. Visitors can explore the history of Indian cinema through exhibits that highlight the work of prominent filmmakers, actors, and technicians, and they can also learn about the different genres and regional film industries that make up the vibrant Indian film scene. The National Museum of Indian Cinema is a must-visit destination for anyone interested in the history and culture of Indian cinema. It offers a fascinating glimpse into the world of Indian filmmaking, and it's a great place to learn about the art and craft of one of India's most beloved cultural exports. 
She shows us that she is just not all work but has a very vibrant fun side to her. Many of her playful videos bring out the inner child in us. Her outing to the trampoline park warms our heart and instantly brings a smile to our face. A trampoline park is a recreational facility filled with trampolines of various sizes and shapes that are used for entertainment and exercise. These parks have become increasingly popular in recent years. Trampoline parks typically feature a large, open area filled with interconnected trampolines, allowing visitors to bounce, jump, and flip to their heart's content. Some parks also offer other activities such as basketball hoops, dodgeball courts, foam pits, and climbing walls. These are a great way to get active and have fun at the same time. Jumping on a trampoline is a low-impact exercise that can improve cardiovascular health, balance, and coordination. It is also a fun activity that can help relieve stress and promote a sense of well-being. Trampoline parks usually have strict safety rules and guidelines to ensure the safety of visitors. Visitors are often required to wear grip socks to prevent slipping and are given safety instructions before they start jumping. Trampoline parks also typically have trained staff members who monitor visitors and enforce safety rules. Trampoline parks offer a fun and unique experience for people of all ages. They are a great place to have fun, get active, and spend time with friends and family.  
Despite being a busy actress and influencer, Shivangi encourages her followers to find the time to unwind and take a break in their busy schedule. Her engaging accounts of go-karting and paragliding takes her followers along on the exciting experience. Go-karting is a recreational activity where participants drive small, low-slung vehicles around a specially designed track. The vehicles are generally powered by gasoline engines, and they can reach relatively high speeds. Go-karting is often used to introduce people to racing or to provide a fun, competitive activity for friends or family members. Paragliding, on the other hand, is a type of free-flying sport where participants use a parachute-like wing to glide through the air. Unlike hang gliding, paragliding pilots are seated in a harness suspended below the wing. They launch by running off the side of a hill or mountain, and then use air currents to stay aloft and steer themselves through the sky. Paragliding can be an exhilarating way to experience the freedom of flight, and it's a popular sport in many parts of the world. 
Apart from this, she advocates selfcare and inspires her followers to take time out for themselves. Self-care is the practice of taking an active role in preserving and enhancing one's own physical, emotional, and mental well-being. It involves taking deliberate and conscious actions to ensure that our physical, emotional, and mental health needs are met. Self-care can take many different forms, from engaging in physical exercise and eating a balanced diet to practicing mindfulness and self-reflection. It can also involve taking time to engage in hobbies, socialize with friends, or simply relax and unwind. One of the most important aspects of self-care is recognizing that it is a priority and making time for it in our busy lives. Shivangi's fitness, skincare and fashion videos are a major hit with her followers for this very reason.  
The actress also loves sharing her online presence with her talented co-stars. Her collaborative videos with her former co-star Sai Ketan Rao are a treat to the #Saishi fandom. Before the premiere of Sai Ketan Rao's new show 'Chashni', Shivangi wished him luck on Instagram and went on to praise him for his performance after watching the show. 
It's no mean feat to sustain a loyal fan base in social media but Shivangi does it with aplomb owing to her immense creativity and sheer passion for what she does. Download now


Copyright © 2023. All rights reserved.