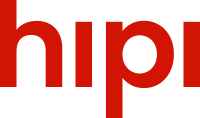 The Short Video App Showdown: A Comparision between Hipi, TikTok, and Instagram Reels
Find the best among the lot!
Entertainment
 | 
written by Jaishree Tiwari
 | 
Created: October 4, 2023
Short video apps have taken the world by storm, becoming a staple in the daily lives of millions of users worldwide. These platforms offer a quick and engaging way to share and consume content, making them incredibly popular. Among the sea of short video apps, Hipi, has emerged as a promising contender, challenging the dominance of giants like TikTok and Instagram Reels. In this article, we will provide an in-depth comparison of these three short video platforms, highlighting their strengths and weaknesses. Read till the end to find the winner. 
TikTok: The Pioneering Titan 
 TikTok, undoubtedly the pioneer of short video apps, boasts a massive user base and an extensive library of creative content. Its algorithm driven "For You Page" ensures that users are constantly exposed to engaging content tailored to their interests. However, TikTok's dominance is not without its drawbacks. Concerns about data privacy have plagued the platform, leading to bans and restrictions in several countries. Additionally, TikTok's interface can be overwhelming for newcomers, making it less user-friendly compared to some alternatives. 
Instagram Reels: The Familiar Face 
 Instagram Reels, integrated seamlessly into the Instagram app, offers a familiar experience for Instagram users. Its accessibility makes it a popular choice for content creators looking to expand their reach. However, its limitations become apparent when compared to dedicated short video apps. Instagram Reels lacks the advanced editing features and content discovery mechanisms that app like TikTok offers. 
Hipi: The Rising Star 
Enter
Hipi
, the comparatively new kid on the block. Launched with the backing of tech giant Zee Entertainment Enterprises, Hipi combines the best of both worlds. It offers a user-friendly interface reminiscent of Instagram while providing robust editing tools and content discovery features akin to TikTok. 
One of Hipi's standout features is its focus on fostering creativity. The app provides a wide range of filters, effects, and editing options that empower users to craft unique and visually stunning content. Whether you're a seasoned content creator or just starting, Hipi's intuitive editing tools make it easy to produce high-quality videos. Using these amazing features video creators can participate  
Moreover, Hipi excels in content discovery. Its algorithm recommends content based on user preferences, ensuring a personalized and engaging feed. This feature helps users discover new creators and keeps them hooked to the platform. 
Strengths of Hipi
1. User-Friendly Interface: Hipi's clean and intuitive interface makes it accessible to users of all ages and skill levels 
2. Advanced Editing Tools: Hipi's editing capabilities rival those of professional video editing software, allowing creators to produce polished content 
3. Content Discovery: The app's algorithm ensures users are consistently exposed to content they love, enhancing the overall experience 
4. Privacy and Security: Hipi prioritizes user data protection, addressing concerns that have plagued other platforms 
5.
Monetization Opportunities
: Hipi offers various monetization options for content creators, making it an attractive platform for those looking to earn from their videos. For example, the Creator Select Program 
6. Variety of Content: Hipi caters to a diverse range of content genres, from comedy to information, ensuring there's something for everyone 
7. Availability: TikTok is a short video pioneer but is unavailable in India. Making Hipi even more desirable and used! 
8. Shoppable Feature: One thing that is absolutely unique to Hipi is its shoppable feature. While watching videos, users can easily shop for the exact products used in the video and their replicas.
Why do we think Hipi is the winner? 
In the short video app showdown, Hipi emerges as a compelling choice for both content creators and consumers. It successfully bridges the gap between TikTok's creative freedom and Instagram Reels' user-friendliness. Hipi's advanced editing tools, personalized content discovery, and strong commitment to privacy and security make it a well-rounded platform that addresses many of the shortcomings found in other apps. 
While TikTok and Instagram Reels have their merits, they also have notable downsides. TikTok's privacy concerns and complex interface can be off-putting, while Instagram Reels lacks the depth of features found in standalone short video apps. 
In the end, it's clear that Hipi has the potential to become the leader in the short video app space. Its user-centric approach, focus on creativity and commitment to user data privacy set it apart from the competition. Whether you're a content creator or simply looking for an engaging platform to explore, Hipi is undoubtedly a top contender in the short video app landscape. So, why wait? Give Hipi a try and experience the future of short video content for yourself.