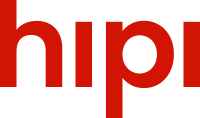 The Surge of Get-Paid-To-Watch Websites: Unveiling Untapped Prospects for Earning Passive Income
Exploring the Dynamics of Get-Paid-To-Watch Platforms
Entertainment
 | 
written by Jaishree Tiwari
 | 
Created: November 16, 2023
In a world where the internet has revolutionized how we work and earn money, innovative opportunities have emerged that make earning a passive income a reality. Get-Paid-To-Watch websites are at the forefront of this digital revolution, offering a unique way to earn money by viewing videos. Imagine being able to watch videos and earn money in your spare time, turning leisure into a productive endeavour. In this blog, we will delve into the world of Get-Paid-To-Watch websites, uncovering the intricacies of this exciting income stream and discussing strategies to maximize your earnings. 
Understanding the Paid-to-Watch Websites 
 The concept of "Get-Paid-To-Watch" websites is as straightforward as it sounds. These platforms pay users to
watch videos
, advertisements, and other content. Companies and advertisers seek to reach a broader audience, and they pay these websites to promote their content to users. In turn, these websites share a portion of their earnings with the viewers. It's a win-win situation: businesses get their products or services in front of potential customers, while users watch videos and earn money. 
There are various types of content available on these platforms, including movie trailers, product advertisements, and even educational videos. Users can choose what appeals to them, and the more they watch, the more they earn. This creates an engaging and flexible opportunity to supplement your income. 
Explore New Trends and Hidden Opportunities 
The landscape of Get-Paid-To-Watch websites is continually evolving. One emerging trend is the inclusion of exclusive content. Some websites offer members the chance to access content that isn't available anywhere else. This can be a significant draw for users, as it provides an additional incentive to spend more time on these platforms. While earning money is the primary goal, the prospect of enjoying exclusive content can enhance the overall experience. 
Moreover, with the rise of streaming services and the demand for high-quality content, Get-Paid-To-Watch websites are starting to collaborate with content creators, providing an avenue for indie filmmakers and artists to showcase their work. As a viewer, you may stumble upon remarkable content from emerging talent and have the opportunity to support them directly. 
Additionally, some websites are exploring the integration of cryptocurrency rewards. Users can accumulate digital tokens or other forms of cryptocurrency while watching videos. This introduces a new layer of financial incentives, as the value of these tokens may appreciate over time, further increasing your potential earnings. 
Strategy to Maximize Your Income 
To make the most of Get-Paid-To-Watch websites and
earn money by viewing videos
, it's essential to develop a strategic approach. Here are some tips to help you maximize your income: 
1. Consistency is Key: Regularly engage with the platform. The more you watch, the more you earn. Set aside a specific time each day to dedicate to watching videos. 
2. Diversify Your Content: Explore a variety of content types, including advertisements, movie trailers, and educational videos. Diversification can lead to higher earnings and keep the experience fresh. 
3. Leverage Referral Programs: Many Get-Paid-To-Watch websites offer referral programs that reward you for inviting friends and family to join. Encourage your network to sign up, and you'll earn a percentage of their earnings. 
4. Optimize Your Watchlist: Keep an eye out for promotions and bonus opportunities. Some platforms offer extra rewards for watching specific videos or reaching certain milestones. 
5. Cash Out Wisely: Pay attention to the withdrawal options and fees. Choose the method that aligns with your financial goals and minimizes costs. 
6.
Stay Informed
: Keep up with the latest trends and updates in the Get-Paid-To-Watch industry. New opportunities and platforms may arise, providing you with more ways to
earn money
. 
Select Trusted Platforms 
 In the vast expanse of the internet, it's crucial to choose Get-Paid-To-Watch platforms that are reputable and trustworthy like Hipi. Beware of scams and fraudulent websites that promise high earnings but fail to deliver. To watch videos and earn money with peace of mind, consider the following factors when selecting a platform: 
1. User Reviews: Read reviews and testimonials from other users to gauge the platform's reliability and payment consistency. 
2. Payment Options: Ensure the website offers secure and convenient payment methods, such as Paytm, Razorpay or direct bank transfers. 
3. Terms and Conditions: Familiarize yourself with the platform's terms and conditions, especially regarding earnings, withdrawals, and privacy policies. 
4. Customer Support: Check if the platform provides responsive customer support to address any concerns or issues you may encounter. 
5. Minimum Payout Threshold: Pay attention to the minimum payout threshold, as this will determine when you can withdraw your earnings. 
6. Security Measures: Confirm that the platform has robust security measures in place to protect your personal information and earnings. 
Watch videos on Hipi and Earn 
The rise of Get-Paid-To-Watch websites has opened up a new world of opportunities for those looking to earn money by viewing videos. With the flexibility to watch videos and earn money on your own terms, these platforms offer a compelling way to supplement your income and even discover exclusive content from emerging creators. 
Hipi has a Scratch Card program that caters to the same purpose. It embodies the motto "Fun Equals Funds" in the most engaging way possible. As users navigate through the application, they have the exciting opportunity to unlock digital scratch cards. With a simple swipe of their finger, they can reveal the concealed prizes waiting beneath. This feature not only adds an element of gamification and thrill to the user experience but also rewards them with instant cash earnings. Whether you're scratching off for a small win or holding out for a big surprise, Hipi's Scratch Card program brings an element of fun and surprise to your interaction with the app, turning your leisure time into a rewarding adventure.  
While the landscape of Get-Paid-To-Watch websites is continually evolving, the fundamental concept remains the same: you get paid for your time and attention. By staying informed about the latest trends, diversifying your content consumption, and choosing trusted platforms, you can maximize your earnings in this exciting digital frontier. 
As you embark on your journey to earn money by viewing videos, remember that consistency, strategy, and a discerning eye for trustworthy platforms are your allies. With the right approach, you can turn your leisure time into a productive and rewarding source of passive income. So, why not explore the world of Get-Paid-To-Watch websites and applications like Hipi, and seize the opportunity to earn money while doing what you enjoy? Whether it's watching movie trailers, discovering indie content, or accumulating cryptocurrency rewards, there's a wealth of possibilities waiting for you in this innovative realm of online income generation.