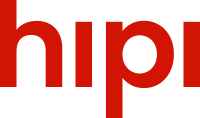 Things to Consider Before Monetizing Your Short Videos
A Guide for Aspiring Content Creators on Hipi
Entertainment
 | 
written by Akriti Chauhan
 | 
Created: October 31, 2023
In today's digital age, creating short videos has become a powerful medium for self-expression and communication. Platforms like TikTok, Instagram Reels, and YouTube Shorts have provided a space for aspiring content creators to showcase their talents and reach a global audience. With the potential for fame and fortune, it's no wonder many creators are eager to monetize their content.
Here's a complete comparison of the top short-video apps.
Before diving headfirst into monetization, there are several crucial factors to consider. 
1. Content Quality and Consistency 
Quality content is the foundation of any successful content creator. Before thinking about monetization, ensure that your videos are engaging, well-edited, and provide value to your audience. Consistency is equally important; a regular posting schedule helps maintain viewer interest and loyalty. 
2. Define Your Niche 
Identify your niche or area of expertise. This will not only help you attract a dedicated audience but also make it easier for potential sponsors or advertisers to target their campaigns effectively. 
3. Understand Your Audience 
Knowing your audience is key to creating content that resonates. Use analytics tools provided by platforms to gain insights into the demographics, interests, and behaviors of your viewers. Tailor your content to cater to their preferences. 
4. Build a Strong Brand Identity 
A well-defined brand identity sets you apart from the competition. This includes a consistent visual style, logo, color scheme, and tone of voice. It helps your audience recognize and remember your content. 
5. Compliance with Platform Policies 
Each platform has its own set of guidelines and policies regarding monetization. Familiarize yourself with these rules to avoid any potential violations that could lead to demonetization or bans.
6. Explore Multiple Monetization Streams 
While ad revenue is a popular way to monetize, it's not the only option. Consider affiliate marketing, sponsorships, merchandise sales, or even crowdfunding through platforms like Patreon. You can also consider the
#CreatorSelectProgram
on Hipi
7. Protect Your Intellectual Property 
Understand copyright laws and ensure you have the necessary rights to use any music, images, or other content in your videos. This protects you from legal issues and ensures you receive revenue from your creations.
8. Engage with Your Community 
Building a strong relationship with your audience fosters loyalty and trust. Respond to comments, run Q&A sessions, and consider incorporating viewer suggestions into your content. 
9. Plan for Growth 
Think long-term. Consider how you can expand your content, collaborate with other creators, and explore new platforms. This diversifies your income streams and ensures sustainability.
10. Be Patient and Persistent 
Monetizing short videos
is a journey that takes time. Don't be discouraged by initial challenges or slow progress. Keep learning, adapting, and improving your content.
Monetizing short videos can be a rewarding endeavor for aspiring content creators. However, it's essential to approach it with careful consideration and a long-term perspective. By focusing on content quality, audience engagement, and legal compliance, you'll be better equipped to turn your passion into a sustainable source of income. Remember, success in this field often requires a combination of creativity, dedication, and a willingness to adapt to the ever-evolving landscape of digital content creation.