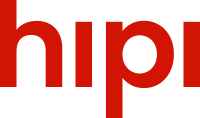 Tips and Tricks: The Art of Crafting a Captivating Travel Vlog
Wanderlust Wonders: Mastering the Craft of Engaging Travel Vlogs
Entertainment
 | 
written by Akriti Chauhan
 | 
Created: October 23, 2023
Travel vlogging has become a prominent genre in the world of digital content creation, offering viewers a captivating window into the experiences, cultures, and landscapes of different corners of the globe. Crafting a compelling travel vlog requires more than just a camera and a destination; it demands storytelling prowess, editing finesse, and a keen eye for detail. Here are some invaluable tips and tricks to help you master the art of creating a travel vlog that captivates and inspires.
1. Plan Your Story Arc 
Every great travel vlog begins with a clear narrative structure. Decide on the story you want to tell before embarking on your journey. Whether it's a cultural exploration, an adventure-filled escapade, or a culinary odyssey, having a defined theme will guide your filming and editing process.
2. Capture B-roll Footage 
B-roll footage, the supplementary shots that support your main content, is crucial for creating a visually dynamic and engaging vlog. Focus on capturing scenic landscapes, close-ups of interesting details, and shots that convey the atmosphere of the location. This additional footage adds depth and context to your storytelling.
3. Invest in Quality Equipment 
While you don't need a professional studio setup, investing in good-quality equipment can significantly enhance the production value of your vlog. A stable camera, a quality microphone, and basic editing software are essential tools for creating polished content.
4. Master the Art of Storytelling 
A compelling travel vlog is more than just a visual diary; it's a narrative that engages the viewer from start to finish. Begin with a strong introduction that hooks your audience, followed by a well-paced story that builds anticipation, reveals insights, and leaves a lasting impression. It could be about exploration, self-discovery, adventure, or cultural immersion. A well-defined story arc will keep your audience engaged.
5. Utilize Music Effectively 
Music plays a crucial role in setting the tone and evoking emotions in your travel vlog. Use background music that complements the mood of your footage. Ensure that it doesn't overpower your narration or distract from the visuals.
6. Edit with Precision 
Editing is where your raw footage transforms into a polished, cohesive vlog. Pay attention to pacing, transitions, and storytelling flow. Cut out any unnecessary footage, ensuring that every shot serves a purpose in advancing your narrative.
7. Maintain Authenticity 
Authenticity is the cornerstone of a successful travel vlog. Be genuine in your interactions with locals, transparent about your experiences, and true to your own style and personality. Authenticity resonates with viewers and fosters a deeper connection.
8. Engage with Your Audience 
Building a community around your travel vlog is essential for its growth and sustainability. Respond promptly to comments and engage with your audience through Q&A sessions, polls, and interactive elements. This not only strengthens your connection with viewers but also provides valuable feedback.
9. Experiment with Different Formats 
While consistency in style is important, don't be afraid to experiment with different formats and storytelling techniques. Try incorporating time-lapses, voiceovers, interviews, or even animated graphics to add variety to your content.
10. Stay Committed and Persistent 
Building a successful travel vlog takes time and persistence. Stay committed to your craft, continuously seek to improve your skills, and be open to learning from both successes and setbacks.
In conclusion, creating a captivating travel vlog is an art that combines storytelling, cinematography, and editing skills. By carefully planning your narrative, capturing visually engaging footage, and maintaining authenticity, you can craft a vlog that not only showcases your adventures but also resonates with and inspires your audience. Remember, each vlog is an opportunity to share the beauty and wonder of the world through your unique perspective.