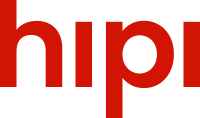 Tips to Market Your Small Business Through Short Videos
Top 10 tricks to make your small business a successful one
Entertainment
 | 
written by Akriti Chauhan
 | 
Created: September 22, 2023
In the fast-paced digital age, capturing your audience's attention quickly is essential for effective marketing. Short videos have emerged as a powerful tool for businesses, allowing them to convey their message in a concise yet engaging manner. For small businesses looking to make a big impact, utilizing short videos can be a game-changer. Here are some valuable tips to help you market your small business effectively through short videos.
1. Define Your Objective 
Before you start creating videos, it's crucial to have a clear understanding of what you want to achieve. Are you aiming to increase brand awareness, drive website traffic, promote a specific product, or engage with your audience on a personal level? Defining your objective will guide the content and style of your videos.
2. Know Your Audience 
Understanding your target audience is fundamental in creating videos that resonate with them. Consider their demographics, preferences, and pain points. Tailoring your content to meet their needs will increase the likelihood of capturing their attention and turning them into loyal customers.
3. Keep it Short and Sweet 
The essence of a short video is brevity. Aim for a length of 15 to 60 seconds, as this aligns with modern attention spans. Make every second count by delivering a clear message or showcasing a compelling story in a concise manner. Here are the three best apps for making videos - 
Hipi: 
Description: Hipi, is taking the world by storm with its user-friendly interface and a plethora of creative tools. It offers a wide range of effects, filters, and music options to enhance your videos. Hipi's algorithm also helps in reaching a wider audience. 
Instagram Reels: 
Description: Instagram's Reels feature allows users to create and discover short, entertaining videos. With an intuitive interface and a vast library of music and effects, it's an excellent platform for both casual and professional creators.
InShot: 
Description: InShot is a versatile video editor that offers features like trimming, merging, adding music, text, and filters. It's known for its user-friendly interface and is popular among social media influencers.
4. Plan Your Content 
Outline a content strategy that aligns with your brand and objectives. This could include product demonstrations, behind-the-scenes glimpses, customer testimonials, or entertaining skits related to your industry. Planning ensures consistency and helps you maintain a cohesive brand identity.
5. Captivating Thumbnails and Titles 
The first thing viewers see is your video's thumbnail and title. They should be intriguing and relevant to the content. A compelling thumbnail and title can significantly increase click-through rates.
6. Quality Matters 
While short videos don't require a Hollywood-level production, they should still be of good quality. Invest in decent lighting, clear audio, and stable footage. Poor quality can be a major turn-off for viewers.
3 Do's while uploading videos on Hipi 
3 Don't's while uploading video on Hipi 
7. Engage Your Audience
8. Utilize Call-to-Actions (CTAs) 
End your videos with a clear call-to-action. Whether it's directing viewers to your website, asking them to follow you on social media, or prompting them to make a purchase, a CTA guides the next step in their customer journey.
9. Analyze and Adjust 
Use analytics tools to track the performance of your videos. Pay attention to metrics like views, engagement rates, and conversion rates. Analyzing this data will help you understand what works and what needs improvement.
10. Stay Authentic 
Authenticity builds trust. Be genuine in your videos and let your brand's personality shine through. Authenticity fosters a stronger connection with your audience.
Conclusion 
Incorporating short videos into your small business marketing strategy can be a highly effective way to engage with your audience and drive business growth. By following these tips and staying true to your brand, you'll be well on your way to creating compelling videos that leave a lasting impression on your viewers. Remember, it's not about the length of the video, but the impact it makes.