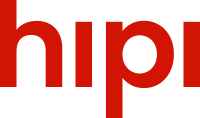 Top 10 Hipi Challenges That Rocketed to Viral Glory: Quirky Viral Shorts Mania
From Lip-sync Battles to Monsoon Magic: Navigating the Whimsical Wonderland of Viral Hipi Challenges
Entertainment
 | 
written by Akriti Chauhan
 | 
Created: September 1, 2023
Dive into the wacky world of Hipi challenges where creativity wears its quirkiest hat. From mimicking student struggles to slow-motion spectacles, this is viral content like never before. Join the Hipi hype train as we unravel the top 10 challenges! 
In the world of social media, trends pop up and grab our attention, shining brightly before fading away. But in the ever-changing digital landscape, something new has taken the spotlight – the surge of viral short videos. These quick bursts of creativity have taken over the online world, entertaining people everywhere. At the center of this excitement is Hipi, a lively platform where creators come together to share their ideas. From all corners of the world, users jump into various challenges that celebrate imagination and spark new ideas. So, get ready for a journey through the top 10 Hipi challenges that have become internet sensations, giving creators a chance to shine and adding a unique twist to viral videos. 
#HipiLipsyncBattle - #StudentLife Sizzle 
Picture this: you're lipsyncing your way through the chaotic symphony of student life – from intense lectures to late-night rendezvous at the campus canteen. That's the flavour of the
#HipiLipsyncBattle - #StudentLife
challenge! Creators pulled out all the stops to conjure up videos that captured the essence of the academic rollercoaster. Whether they were mouthing dialogues or backbenchers revealing what they do a day before exams, Hipi transformed into a student's canvas of expression. 
#TheBiggestFan Extravaganza 
Fanaticism knows no bounds, and the #TheBiggestFan challenge tapped into this energy with flair. Participants unleashed their inner enthusiasts, crafting videos that showcased their undying adoration for silver-screen superheroes. From mimicking legendary dialogues to nailing iconic dance moves, the Hipi stage lit up with ardour. At present, the #TheBiggestFan of #AkshayKumar trend is turning heads, as entries spill over with unmatched passion and devotion. 
#HipiLipsyncBattle - #LOL Laughter Fiesta
Laughter is, indeed, the best medicine, and the
#HipiLipsyncBattle - #LOL
challenge brewed up a storm of chuckles in pint-sized videos. Creators threw caution to the wind, conjuring rib-tickling tales that tickled every funny bone in sight. From uproarious stand-up comedy gigs to side-splitting skits, Hipi transformed into a theatre of hilarity, uniting users in the universal language of guffaws. 
#SlowMotion Elegance 
In a world hurtling towards warp speed, the #SlowMotion challenge offered a tranquil escape to creators. Armed with Hipi's mystical creation mode, users dialled down their cameras to a mind-boggling 0.3% or 0.5% speed or whichever speed set their pace. The result? A mesmerizing showcase of life's precise, embellishing viral short videos with an exquisite touch of elegance, allure and slow-mo. 
#HappyIndependenceDay Patriotism Palooza 
Patriotism met artistic fervour in the #HappyIndependenceDay challenge, where creators unfurled their love for their homeland, India. On the auspicious day of independence, Hipi transformed into a gallery of videos that oozed national pride, diversity, and unity. From soul-stirring monologues to poignant renditions of yummy dishes into something that screamed 'India', creators wore their patriotic hearts on their sleeves. 
#DanceHipiDance - #MouniKaJalwa 
Dance – the universal dialect of joy – took center stage in the
#DanceHipiDance - #MouniKaJalwa
challenge. Hipi's dance floor witnessed a carnival of creators dancing their hearts out to Mouni Roy's hits. These videos didn't just showcase dance; they radiated the exuberance and vibrancy that define this art form, electrifying the Hipi realm. 
#HipiGOAT - #HurtInLove Bittersweet Symphony
Ah, love's myriad shades! The
#HipiGOAT - #HurtInLove
challenge embraced the bitter-sweet realities of loving someone, urging creators to narrate their tales of love's heartaches. Through poignant singing and emotive performances, participants bared their souls, transforming Hipi into a sanctuary of empathy and emotions. 
#NaiyoLagda Salman Khan Fanfare 
Fandom takes center stage with the #NaiyoLagda challenge, as creators channel their inner admirers of Salman Khan. Hipi metamorphoses into a dazzling stage where fans unleash their artistic prowess through dance, acting, and singing, showcasing their unwavering loyalty to the 'Bhai of Bollywood'. 
#MonsoonDiaries Rainy Rhapsody 
Rain-soaked memories sprouted to life in the
#MonsoonDiaries
challenge, where creators danced in the drizzle and savoured monsoon delights. Hipi transformed into a virtual monsoon wonderland, encapsulating the joys of this enchanting season through videos brimming with dancing, singing, and savouring monsoon delicacies. 
#Gadar2 Epic Revival 
Fans of the legendary movie "Gadar: Ek Prem Katha" & "Gadar 2" had their moment of glory with the #Gadar2 challenge. Dialogues, dance routines, and song renditions paid homage to the epic flick. Sunny Deol's fiery charisma and Ameesha Patel's enchanting allure lit up Hipi, rekindling the magic of a timeless tale. 
Amidst this electrifying lineup of the top 10 Hipi challenges that have set the platform ablaze, it's important to peel back the layers and discover that these sensational challenges are just the tip of the iceberg. Beyond these highlighted gems, Hipi boasts an entire constellation of viral sensations that have captivated the hearts and screens of its ever-growing user base. From challenges centred around music and dance to those that embrace humour and patriotism, Hipi's landscape is rich with diverse expressions of creativity. 
For the brand steering the Hipi ship, these viral challenges signify more than just a surge in numbers; they represent a bond being forged with its audience. As creators and viewers engage in these challenges, the platform's reputation gains momentum. The brand's name becomes synonymous with innovation, entertainment, and community engagement, solidifying its position as a digital haven for diverse voices. The interaction generated by these challenges serves as a testament to the brand's commitment to its users, demonstrating its ability to not only host but also nurture a dynamic online community. 
In essence, viral challenges embody the pulse of the modern digital age, where creativity, connectivity, and engagement intertwine seamlessly. They have cemented their place as the heartbeat of Hipi, propelling the platform into a league of its own in the realm of online entertainment. As these challenges continue to sweep through screens, they serve as a reminder that in a world of fleeting trends, moments of genuine connection and creativity are the true gems. So, whether you're a creator seeking the thrill of going viral or an audience member in pursuit of the next digital spectacle, Hipi stands as a testament to the power of human expression and community, offering a front-row seat to the captivating world of viral shorts. Download now


Copyright © 2023. All rights reserved.