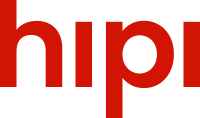 Top Workout Videos in 2023 to Achieve Your Fitness Goals
Sweat it Out: Top Workout Videos of 2023 for Gym, Dance, Weight Loss, and More!
Entertainment
 | 
written by Jaishree Tiwari
 | 
Created: August 3, 2023
How exercise videos help you stay fit?
In the fast-paced world of 2023, staying fit and healthy has become a priority for many individuals. With the rise of technology and social media,
workout videos
have become a popular and accessible way to stay in shape and achieve fitness goals from the comfort of one's home. Hipi, a leading short form video destination for fitness enthusiasts has amazing set of fitness videos that can get you going in your health regime. Whether you are into
gym exercises
, dance routines, or need specialized workouts for weight loss or vertigo, Hipi has something to offer for everyone. Let us explore!
1. Gym Exercise Videos - Unleash Your Inner Beast!
In the age of fitness enthusiasts and bodybuilders, gym exercise videos have become a staple for those looking to build muscle, increase strength, and improve overall fitness. On Hipi you can find an extensive collection of
gym workout
videos that cater to all experience levels. These videos are hosted by professional trainers and fitness experts who guide viewers through targeted workouts, ensuring proper form and technique.
From powerlifting to high-intensity interval training (HIIT), these gym exercise videos cover various training styles to keep your workouts diverse and challenging. Beginners can start with bodyweight exercises, while advanced fitness buffs can explore videos with free weights and specialized gym equipment.
Additionally, these features full-body workouts that save you time and maximize efficiency. The workouts are designed to target multiple muscle groups simultaneously, providing an all-in-one solution for busy individuals seeking to achieve their fitness goals.
2. Exercise Video for Weight Loss - Shed Those Pounds!
For many individuals, weight loss is a significant fitness goal. Hipi recognizes this need and offers a wide selection of exercise videos specifically designed to support weight loss journeys. These videos combine
cardio exercises
with strength training to create high-intensity, fat-burning workouts.
Cardio exercises get your heart rate up, promoting calorie burn and improving cardiovascular health. Meanwhile, strength training helps build lean muscle mass, boosting your metabolism and aiding in long-term weight loss. The combination of these two elements ensures you burn calories not only during the workout but also after, thanks to the "afterburn effect."
Moreover, the
exercise videos on Hipi
 cater to varying fitness levels, making them suitable for beginners and seasoned athletes alike. The workouts are designed to be engaging and easy to follow, ensuring that you stay motivated throughout your weight loss journey.
3. Zumba Exercise Videos - Dance Your Way to Fitness!
Who said workouts had to be dull and repetitive?
Zumba exercise videos
on Hipi offer a refreshing and entertaining way to achieve fitness goals. Zumba is a dance-based workout that fuses Latin and international music with easy-to-follow dance moves. The result? An exhilarating dance party that doubles as an effective workout!
Zumba is perfect for individuals who enjoy dancing and want to infuse their exercise routine with energy and excitement. It is a full-body workout that improves cardiovascular endurance, enhances coordination, and elevates mood by releasing feel-good endorphins.
On Hipi, you can find a variety of Zumba exercise videos, from beginner-friendly routines to advanced dance sequences. So, whether you are an experienced dancer or have two left feet, there is a Zumba workout suited to your fitness level. Let loose, dance your way to fitness, and say goodbye to boring workouts!
4. Vertigo Exercises Video - Regain Your Balance and Strength
Dealing with vertigo or balance issues can be challenging and may hinder an individual's ability to exercise regularly. However, our creators understand the importance of catering to diverse fitness needs and offers specialized vertigo exercises videos.
Vertigo exercises focus on improving balance, stability, and coordination. These gentle movements are designed to minimize dizziness and help individuals regain confidence in their physical abilities. As always, it is essential to consult a healthcare professional before attempting these exercises to ensure they are suitable for your specific condition.
This vertigo pro drink provides expert guidance and support, making it easier for those with vertigo to incorporate fitness into their daily lives. With consistent practice, individuals can gradually improve their balance and overall well-being, leading to a more active and fulfilling lifestyle.
5. Dance Exercise Videos - Groove and Get Fit
Not everyone enjoys traditional
workout routines
, and that's where dance exercise videos come into play. Hipi boasts a diverse collection of dance workouts that cater to assorted styles and fitness levels. From high-energy hip-hop to the grace of
contemporary dance
, you can find a dance exercise video that aligns with your interests and goals.
Dance workouts are not only effective in burning calories but are also incredibly enjoyable. They offer a sense of freedom and self-expression, making the workout experience fun and engaging. Furthermore, dancing enhances flexibility, improves coordination, and contributes to better posture.
With dance exercise videos, you can create your own dance floor and follow along at your own pace. Whether you prefer to dance alone in your living room or invite friends to join in, the experience will be a delightful one. Groove, move, and get fit with dance exercise videos!
6. Aerobic Exercise Videos - Cardiovascular Fitness Made Easy
Aerobic exercise remains a fundamental aspect of any well-rounded fitness routine. These exercises elevate your heart rate and enhance cardiovascular health, contributing to increased stamina and endurance. Hipi offers a range of aerobic exercise videos that cater to different fitness levels and preferences.
From low-impact exercises suitable for beginners to high-intensity routines for advanced athletes, you can find an aerobic exercise video that aligns with your fitness goals. These videos feature qualified instructors who lead you through dynamic workouts, ensuring you get the most out of each session.
Aerobic exercises
are particularly effective for improving lung capacity and overall cardiovascular function. By following these videos regularly, you can reduce the risk of heart disease, manage stress, and boost your mood.
Why are Hipi exercise videos the best?
Hipi's collection of workout videos in 2023 is a testament to the platform's dedication to promoting a healthy and active lifestyle. From gym exercises to dance routines, these videos cater to a wide range of fitness goals and preferences. Whether you are striving to build muscle, lose weight, or improve balance, Hipi has the perfect exercise video for you. Remember to combine these workouts with a balanced diet and consult a healthcare professional before starting any new exercise routine, especially if you have specific health concerns. Get ready to sweat, move, and transform your fitness journey with the best workout videos available on Hipi in 2023. Happy exercising!