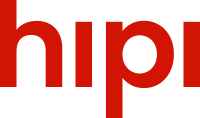 Unveiling Mouni Roy's beauty, fitness, and lifestyle secrets
A sneak peek into how our gorgeous beauty aces her way through life!
Entertainment
 | 
written by
 | 
Created: August 17, 2023
In the realm of glamour and stardom, Mouni Roy's name stands as a beacon of beauty and grace. The Bengali beauty, with her flawless skin, dark wavy hair, and captivating presence, has left an indelible mark on the hearts of her fans. But what lies behind her stunning appearance and radiant glow? Let's delve into Mouni Roy's beauty, fitness, and lifestyle secrets that are both relatable and inspiring.
Morning glory: Rise and shine
Mouni Roy's day begins with the first rays of sunlight. She believes in the power of an early start and the tranquillity it brings. Rising from her slumber around 6 AM, Mouni indulges in a gentle yoga session that helps her align her mind and body. Yoga, with its spiritual roots and physical benefits, sets the tone for a balanced day ahead.
Breakfast: Nourishment and health
After a rejuvenating
yoga session
, it's time for breakfast. Mouni is a firm believer in starting her day with a wholesome and nutritious meal. She often opts for a bowl of fresh fruits, Greek yogurt, and a sprinkle of granola. Hydration is key too, with a glass of warm water infused with lemon and honey to kickstart her metabolism.
Work mode: Lights, camera, action
With her body and mind fuelled, Mouni Roy dives straight into her work. Whether it's a shoot for a Bollywood movie, a TV show, or a brand collaboration, Mouni's dedication to her craft is undeniable. Her ability to seamlessly transition into different roles is a testament to her hard work and relentless pursuit of excellence.
Lunch: A balance of taste and health
As the clock inches towards noon, Mouni takes a break to refuel her energy. Lunch is a balance of taste and health – a colourful plate filled with grilled chicken or paneer, steamed veggies, and a portion of brown rice. Mouni is mindful of her diet, opting for clean and nutrient-rich foods that keep her energy levels steady throughout the day.
Creative escapades: Unwinding the mind
Post-lunch, Mouni Roy carves out time for her creative passions beyond acting. An avid painter, she finds solace in art. Whether it's painting on canvas or sketching in her notebook, this creative escapade allows her to unwind her mind and find inspiration in the strokes of her brush.
Fitness commitment: Sweat and strength
Mouni's dedication to fitness is unwavering. In the early afternoon, she hits the gym for a rigorous workout session. Her
fitness routine
includes a mix of cardio, weight training, and functional exercises. She believes that a strong body not only enhances her physical appearance but also empowers her with confidence and vitality.
Teatime talks: Connection and conversations
Amidst her busy schedule, Mouni Roy finds time for tea – not just for its soothing properties, but also for the opportunity to connect with her loved ones. Be it catching up with family or chatting with friends, these moments of conversation add a personal touch to her otherwise bustling day.
Evening glam: Dressing up for the occasion
As the sun sets, Mouni Roy gears up for the evening. Whether it's attending an event, a premiere, or a social gathering, she embraces her glamorous side with elegance and poise. Her choice of attire reflects her personal style – sophisticated, tasteful, and often with an ethnic touch that celebrates her Indian heritage.
Dinner: A light and wholesome fare
Dinner for
Mouni Roy
is a light affair. She often opts for a salad loaded with greens, lean proteins, and a variety of colourful vegetables. It's a choice that aligns with her philosophy of eating smart and nourishing her body even as the day winds down.
Reading rituals: A journey through words
Before retiring for the night, Mouni unwinds with a good book. Whether it's fiction, self-help, or a classic piece of literature, reading is her way of feeding her intellect and expanding her horizons. This ritual also helps her disconnect from the digital world, allowing her mind to relax and prepare for a peaceful sleep.
Lights out: Embracing serenity
As the day draws to a close, Mouni Roy values the importance of a good night's sleep. She ensures her bedroom is a haven of tranquillity, free from distractions. Meditation and deep breathing exercises help her relax, preparing her body and mind for a rejuvenating slumber.
Beauty tips: Radiance from within
Mouni Roy's beauty regimen is a blend of simplicity and consistency. Her approach to beauty is holistic, focusing not just on cosmetics but also on nurturing her skin and overall well-being.
Hydration for radiant skin: The cornerstone of Mouni's beauty routine is staying hydrated. She emphasizes the importance of drinking at least eight to ten glasses of water daily. Water acts as a natural detoxifier, flushing out impurities and leaving the skin glowing.
Moisturization is key: With her dry skin type, Mouni swears by regular moisturization. Applying moisturizer and Aloe Vera gel helps keep her skin nourished and hydrated.
Lip balm love:
Mouni's lip care
routine is built around her love for lip balms. She prefers balms over gloss or lipsticks and makes it a point to apply lip balm every few hours to keep her lips healthy and moist.
Sun protection: Mouni never steps out without applying sunscreen. Shielding her skin from the sun's harmful rays is a top priority. She stresses the importance of consulting a dermatologist to choose the right products for your skin.
Makeup removal ritual: After her shoot is done, Mouni ensures she removes her makeup immediately using oil-based cleansers. This step prevents makeup residue from clogging her pores and allows her skin to breathe.
Weekly pampering: Mouni indulges in weekly body massages and facial clean-ups. These treatments not only relax her but also contribute to her overall skin health.
Mouni Roy's fitness journey is cantered around her love for dance and a balanced approach to diet.
Dance as a workout: As a trained Kathak dancer, Mouni dances for about an hour every day. Dancing not only keeps her fit but also brings joy and happiness to her life.
Regular meals: Mouni follows a healthy eating pattern of consuming small, light meals every two to three hours. She advises against starving and believes that consistent meals keep the metabolism active.
Home-cooked food: Despite being a foodie, Mouni prefers home-cooked meals most of the time. She enjoys her favourite cuisine, Bengali, and indulges in her love for spicy dishes.
Moderation is key: While Mouni loves Chinese cuisine, she only enjoys it once in a fortnight. She believes in balance and moderation when it comes to her diet.
Mouni Roy's makeup philosophy revolves around enhancing her natural features and using high-quality products.
Quality foundation: Mouni insists on using a high-quality foundation as the base for her makeup. A good foundation can make a significant difference in achieving a flawless look.
Highlight one feature: She believes in highlighting one aspect of the face – whether it's the eyes, lips, or cheekbones. A well-balanced makeup look accentuates the chosen feature without overpowering the entire face.
Overall grooming: Mouni underscores the significance of grooming and body language in creating a glamorous appearance. Confidence and self-assuredness play a crucial role in radiating beauty.
Stay true to yourself: Mouni encourages embracing one's own body type rather than striving for an unrealistic skinny ideal. Confidence and self-acceptance are essential components of true beauty.
Sleep and stress management: Adequate sleep is a non-negotiable aspect of beauty and health. Mouni emphasizes not losing sleep over worries and suggests managing stress for overall well-being.
Makeup-free days: Allowing the skin to breathe and recuperate is as important as applying makeup. Mouni removes makeup immediately after shoots and ensures her skin gets the break it needs.
In conclusion: Dedication creates beauty
Mouni Roy's beauty, fitness, and lifestyle journey reflect her dedication and commitment to leading a balanced and wholesome life. Her routines, which include dance workouts, hydration, skincare, and a love for home-cooked food, offer a refreshing perspective on beauty in the entertainment industry. Mouni's philosophy of embracing one's unique self, staying hydrated, protecting the skin, and incorporating traditional practices showcases that true beauty is a result of inner contentment, healthy habits, and self-love. Her inspiring approach serves as a reminder that with determination and consistent efforts, anyone can embark on a path of radiance and well-being.