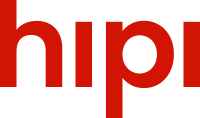 Upgrade your style with Mouni Roy's latest videos
Unleashing your style potential: Mouni Roy's Hipi videos as a fashion guide
Entertainment
 | 
written by Rhutuja Rajiv Asekar
 | 
Created: May 29, 2023
In the world of Bollywood fashion, there are a few names that consistently make waves with their impeccable style and trendsetting looks. One such name is Mouni Roy. With her ethereal beauty, graceful presence, and impeccable fashion choices, Mouni Roy has established herself as a fashion icon in the industry. 
Mouni Roy's fashion journey began long before she stepped into the world of Bollywood. Born and raised in West Bengal, Mouni Roy developed a keen interest in dance and acting from a young age. Her passion for the arts led her to pursue a degree in Mass Communication, and she later honed her acting skills at the prestigious Jamia Millia Islamia University in Delhi.
Mouni Roy's breakthrough in the entertainment industry came with her role as Krishna Tulsi in the popular daily soap "Kyunki Saas Bhi Kabhi Bahu Thi." Her portrayal of the iconic character garnered her immense popularity and paved the way for a successful career in television. Throughout her television stint, Mouni Roy's style evolved from traditional Indian attire to more contemporary and experimental looks. 
However, it was her transition to the big screen that truly propelled Mouni Roy into the spotlight as a fashionista. Her debut in Bollywood with the film 'Gold' opposite Akshay Kumar showcased her versatility not only as an actress but also as a style icon. Mouni Roy's red-carpet appearances at various award shows left everyone spellbound as she effortlessly donned stunning couture gowns, glamorous sarees, and chic western ensembles. 
Mouni Roy's fashion choices are a perfect blend of elegance, grace, and a touch of edginess. She is known for her ability to pull off both traditional and contemporary looks with equal panache. Whether she is seen in a regal lehenga, a sophisticated pantsuit, or a glamorous evening gown,
Mouni Roy's fashion
choices always make a statement. 
Apart from her on-screen fashion moments,
Mouni Roy's off-screen style
is equally captivating. She is often spotted in casual yet chic ensembles, which showcase her effortless sense of style. From trendy athleisure looks to bohemian-inspired outfits, Mouni Roy effortlessly embraces different fashion trends, making her a style inspiration for many. 
Mouni Roy's journey in the fashion world goes beyond her impeccable style choices. She is also a trendsetter when it comes to experimenting with hairstyles and makeup looks. From sleek ponytails to lose beachy waves, from bold red lips to soft and natural makeup, Mouni Roy's beauty game is always on point. 
While Mouni Roy's fashion choices on the red carpet and in films are undeniably stunning, her
behind-the-scenes work is equally noteworthy. Mouni Roy often shares glimpses of her fashion shoots, fittings, and behind-the-scenes moments on her social media platforms, giving her followers an exclusive look into the world of fashion. 
These behind-the-scenes moments reveal the hard work, creativity, and attention to detail that goes into creating Mouni Roy's iconic fashion looks. From collaborating with renowned designers to working with talented stylists and makeup artists, Mouni Roy's fashion team is instrumental in curating her exquisite fashion moments. 
In addition to her behind-the-scenes glimpses, Mouni Roy has embraced the world of short videos through the popular platform, Hipi. Known for her versatile style and fashion-forward looks, Mouni Roy uses Hipi to share her fashion journey, style tips, and outfit inspirations with her followers.
Her Hipi videos are filled with a myriad of fashion-related content that keeps her followers engaged and inspired. Mouni Roy's Hipi videos offer a unique and interactive platform for her to connect with her fans on a more personal level.
In her Hipi videos, Mouni Roy often shares her favourite fashion picks, offering valuable insights into the latest trends and must-have pieces. From statement accessories to stylish footwear,
Mouni Roy's fashion recommendations
help her followers stay updated and fashionable. 
Moreover, Mouni Roy's Hipi videos are not just about showcasing her own style, but also about empowering her followers to explore their own fashion journeys. She often provides tips on how to style different pieces, mix and match outfits, and create a signature look. By sharing her knowledge and expertise, Mouni Roy encourages her followers to step out of their comfort zones and experiment with fashion. 
Another captivating aspect of
Mouni Roy's Hipi videos
is her behind-the-scenes coverage of photo shoots and fashion events. She takes her followers on a journey behind the glamorous images, offering a glimpse into the preparation, creativity, and hard work that goes into creating a fashion editorial or a breathtaking red-carpet appearance. This behind-the-scenes content not only educates her followers about the fashion industry but also showcases the dedication and passion that Mouni Roy puts into her craft. 
Mouni Roy's Hipi videos also allow her to showcase her innate beauty and elegance in various award shows. Her ethereal presence on the red-carpet leaves everyone in awe of her sartorial choices. From stunning gowns adorned with intricate embellishments to traditional ensembles that exude timeless charm, Mouni Roy knows how to make a statement with her red-carpet appearances. Her impeccable style, combined with her poise and confidence, make her a true fashion icon. 
Furthermore, Mouni Roy's Hipi videos are not limited to fashion alone. She often shares snippets of her travel experiences, fitness routines, and glimpses of her daily life, providing a well-rounded view of her lifestyle and personality. This diverse range of content allows her followers to connect with her on a deeper level and get to know the woman behind the fashion icon. 
Mouni Roy's Hipi videos have become a source of inspiration and style guidance for fashion enthusiasts. Through her interactive and engaging content, she empowers her followers to embrace their own fashion journeys, experiments with different styles, and stay updated with the latest trends. Mouni Roy's behind-the-scenes moments and her stunning appearances at award shows further cement her status as a fashion icon. Whether it's through her on-screen fashion choices, behind-the-scenes glimpses, or her captivating Hipi videos, Mouni Roy continues to elevate the fashion game and inspire her followers to upgrade their own style.