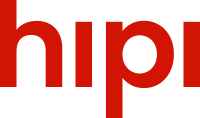 Watch the Heart-touching Poetry Videos of Munawar Faruqui on Hipi
Munawar Faruqui's journey is an extraordinary testament to the power of art to challenge, inspire, and provoke change in the societal norms
Entertainment
 | 
written by Rhutuja Aeskar
 | 
Created: July 20, 2023
In the realm of artistic expression, there are few individuals who possess the extraordinary ability to touch the deepest recesses of our hearts, challenge societal norms, and create a lasting impact.
Munawar Faruqui
, a name that has gained recognition and stirred controversy in recent years, is one such artist. Through his mesmerizing
poetry
, captivating stand-up comedy, and thought-provoking music ventures, Munawar Faruqui has embarked on a remarkable journey, leaving an indelible mark in the world of art. In this blog, we will delve into the captivating life and fascinating artistry of Munawar Faruqui, urging you to watch his heart-touching poetry videos that will undoubtedly leave you spellbound. 
Let's take a stroll into the humble beginnings of Munawar Faruqui. Born and raised in a small town in India, his love affair with the arts began at a tender age. It was within the verses of poetry that he found solace, using his words to paint vivid landscapes of emotions and observations about life's intricacies. With unwavering determination, Munawar embarked on a journey that started with intimate performances at local gatherings, where his lyrical prowess and poignant verses effortlessly mesmerized those lucky enough to bear witness.
Heart-touching poetry videos on Hipi 
As the universe conspired in Munawar Faruqui's favor, his talent eventually caught the attention of a larger audience. His performances in various poetry competitions and cultural events propelled him into the spotlight, earning him the admiration and applause of countless admirers. People were drawn to his raw emotions, his ability to encapsulate human experience, and his fearless exploration of societal issues with nuance and sensitivity. 
Prepare to be swept away by the sheer power and magic of Munawar Faruqui's poetry. His words possess an otherworldly ability to resonate deep within the souls of all who listen. With each verse, Munawar delves into the depths of human emotions, unearthing the raw vulnerability of love, the ache of heartbreak, the pursuit of social justice, and the complexities of life itself. It is within the simplicity of his language and the profound weight of his thoughts that Munawar's poetry becomes a conduit for empathy and understanding, leaving an everlasting impact on the hearts and minds of his audience. 
Captivating stand-up comedy and commentary 
Munawar Faruqui's personal life
has piqued the curiosity of his fans. Known for his introspective and passionate poetry, Munawar's verses have often hinted at the complexities of love and romantic entanglements. While specific details about his love interests may remain undisclosed, his lyrical musings have provided glimpses into the depths of his emotions, inviting listeners to reflect upon their own experiences with matters of the heart. Munawar's ability to convey the myriad shades of love through his poetic verses only adds to the allure and enigma surrounding his personal life. 
 Beyond the realm of poetry, Munawar Faruqui has mastered the art of stand-up
comedy
. Prepare to embark on a rollercoaster of emotions as you witness his comedic performances, which cleverly blend humor with astute social commentary. Munawar fearlessly challenges societal norms, shatters stereotypes, and sheds light on pressing issues that are often ignored. His razor-sharp wit and keen observations serve not only to entertain but also to provoke thought and inspire introspection, leaving his audience with a renewed perspective on the world we inhabit. 
Unforgettable performances of Munawar Faruqui
Munawar Faruqui's journey has been studded with performances that have etched themselves into the memories of those fortunate enough to witness them. One such unforgettable performance was a poetry recital in a dimly lit auditorium, where Munawar's magnetic presence and powerful delivery created an ethereal atmosphere. His words danced in perfect harmony with the emotions of the audience, leaving them in awe of his ability to paint vivid landscapes with his verses. The raw vulnerability he displayed on that stage touched the depths of their souls, forever imprinting that moment in their minds. 
Another remarkable performance was Munawar's critically acclaimed stand-up comedy act, where he fearlessly addressed social issues while eliciting uproarious laughter. His witty commentary and astute observations on societal norms struck a chord with the audience, sparking conversations that lasted long after the curtain fell. Munawar's ability to intertwine humor with social commentary, challenging conventional wisdom, and sparking thought, established him as an artist with a unique perspective.
Artistic freedom: A legal controversy
In the midst of Munawar Faruqui's rising fame, he faced an unexpected and arduous journey when he became embroiled in a legal controversy. Accused of making controversial remarks during a stand-up performance, he found himself thrust into a nationwide debate on freedom of speech and artistic expression. The incident ignited a firestorm of support from fellow artists and activists, who rallied behind him, advocating for his release, and highlighting the fundamental importance of artistic freedom. Munawar's ordeal exemplifies the sacrifices artists often make in their unwavering pursuit of truth and the unwavering power of their art to challenge the status quo. 
In his relentless pursuit of creative expression, Munawar Faruqui has also ventured into the realm of music, collaborating with renowned musicians, and releasing soul-stirring songs. His musical compositions mirror the depth and emotional resonance of his poetry. Munawar's mellifluous voice, intertwined with heartfelt lyrics, creates an enchanting musical experience that transcends boundaries. His songs, rooted in themes of unity, compassion, and the transformative power of love, serve as a reminder of the beauty that can be found amidst the chaos of the world. 
Transcending boundaries: Munawar Faruqui
Munawar Faruqui's journey is an extraordinary testament to the power of art to challenge, inspire, and provoke change. His heart-touching poetry videos encapsulate the essence of human experience, leaving an indelible mark on all who bear witness to his artistry. Whether it is his poetic verses that evoke deep emotions, his thought-provoking stand-up comedy that sparks reflection, or his soul-stirring music that resonates within our souls, Munawar Faruqui continues to captivate audiences with his extraordinary talent on
Hipi
. So, if you're an art enthusiast seeking a meaningful and emotional experience, prepare yourself to be mesmerized by the heart-touching poetry videos of Munawar Faruqui – an artist who dares to push boundaries and leaves an everlasting imprint on the world through his art.